Kids With Cancer May Benefit From Medical Marijuana; Pediatricians Group Calls For Rescheduling Drug To Allow Research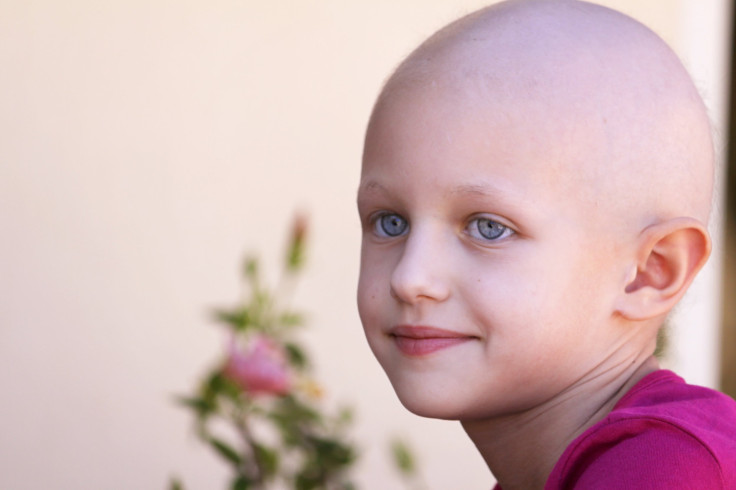 Medical marijuana's increased use throughout the United States has brought with it a wave of parents who have used the drug to treat their sick children, often with impressive results. However, with the drug classified as schedule 1 under the Controlled Substances Act, along with other drugs that have "no currently accepted medical use and a high potential for abuse," there haven't been studies completed to substantiate these claims. Knowing this, the American Academy of Pediatrics (AAP) recommended on Monday that the Drug Enforcement Administration (DEA) reclassify marijuana as a schedule 2 substance for its potential to help severely ill children.
The policy statement comes amid increasing reports of parents using medical marijuana to treat their children's illnesses, which range from epilepsy to cancer, despite the risks of jail time they face and marijuana-related health risks their children face. One Australian father, for example, was recently arrested for giving his 2-year-old daughter cannabis oil to treat her stage 4 neuroblastoma — a deadly cancer of the nerves. Another mom in Oregon has been using medical marijuana to treat her 8-year-old son's epilepsy. For both children, other treatments haven't been as effective.
"The AAP opposes 'medical marijuana' outside the regulatory process of the U.S. Food and Drug Administration (FDA)," the policy statement said. "Notwithstanding this opposition to use, the AAP recognizes that marijuana may currently be an option for cannabinoid administration for children with life-limiting or severely debilitating conditions and for whom current therapies are inadequate."
Still, even as medical marijuana proves to improve symptoms and quality of life in these children, there has been no research completed on children of a similar age assessing the effects of the drug. For this reason, the AAP has recommended the DEA make marijuana a schedule 2 substance, which would downgrade it to a drug "with a high potential for abuse, potentially leading to severe psychological or physical dependence."
"By placing this on Schedule 2, it would allow the FDA to be involved [in pediatric research] as the agency is in any study," co-author Seth Ammerman, a clinical professor at Stanford University, told The Wall Street Journal. "Unless scheduling changes, this won't happen. And there could be therapeutic benefits. The AAP is not opposed to medical marijuana, per se, but we feel it's important that this be explored within the [framework of the] FDA process, where you have standardization."
The FDA is currently in the process of reviewing the evidence surrounding marijuana's use as medicine — a review known as the 8-factor analysis, which takes into account potential for abuse, among other effects. Based on this analysis, the FDA and the National Institute on Drug Abuse are then responsible for advising the DEA on how it should classify drugs, according to the Huffington Post. "FDA agrees with the call by the AAP for rigorous scientific research into the uses of marijuana," the FDA said in a statement, according to WSJ, adding that it supports "those in the medical research community who seek to study marijuana."
Out of the 23 states that currently allow medical marijuana use, all but two allow access to minors, albeit with stricter regulations. Nevertheless, it'll be important to determine if the benefits of the drug outweigh the risks — such as impaired concentration, attention span, and coordination, as well as an increased risk of emerging mental illness — when it comes to its use among children.
Published by Medicaldaily.com