Kids Drink And Smoke Even Younger When Parents Are Absent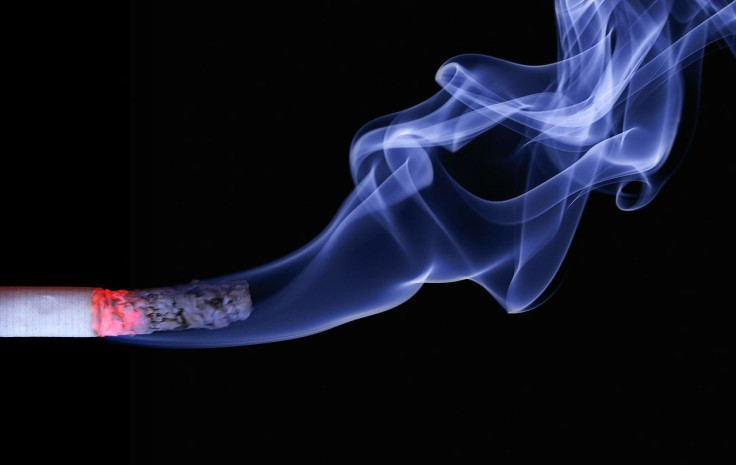 About 80 percent of life is just showing up, the saying goes. The same could probably be said for parenting, in light of a recent study on the effect of parental absence on certain risky behaviors, such as childhood smoking and drinking.
In a study published today in Archives of Disease in Childhood, researchers found that kids with an absent parent were generally more likely to smoke or consume alcohol by age 11. The absences were due to either a parent death or separation before the child turned 7, although there was a caveat for kids who had a dead parent: those children were less likely to have drunk alcohol, but of those among them who had, they were more likely to have consumed enough to get drunk. And for all the youths, the results were across the board. "No differences were found by child sex or age, or [which] parent [was] absent," the study said.
Parental absence has previously been linked to teen smoking and alcohol consumption, as well as those risky behaviors in adulthood. For the new study, scientists in the United Kingdom used data on almost 11,000 kids, and surveyed their families at five ages in the children's lives: at 9 months, and then 3, 5, 7 and 11 years. A heavier focus was put on "children from more socially deprived areas and areas with high proportions of ethnic minority families." At age 11, the young subjects were asked whether they had ever smoked a cigarette, consumed an alcoholic drink or gotten drunk.
"Childhood adversities are known to have long-term consequences for later health, partly operating through the uptake of risky health behaviours," the study said. "Smoking and alcohol consumption initiated earlier in the life course are likely to result in the increased likelihood of dependence and reduced cessation, which may result in increased health problems in later life."
Those health problems for smokers include lung cancer, heart disease and an increased risk of stroke, among many others, according to the Centers for Disease Control and Prevention. For alcohol abusers, those health consequences could include heart disease and stroke as well as liver disease, mental health problems and various cancers.
To prevent risky behaviors, the new study's researchers suggest intervention early in a child's life, as "health behaviours established earlier in life are known to track into adulthood."
Source: Lacey RE, Zilanawala A, Webb E, Abell J, Bell S. Parental absence in early childhood and onset of smoking and alcohol consumption before adolescence. Archives of Disease in Childhood. 2016.
Published by Medicaldaily.com