Kids' Fast Food Consumption On The Decline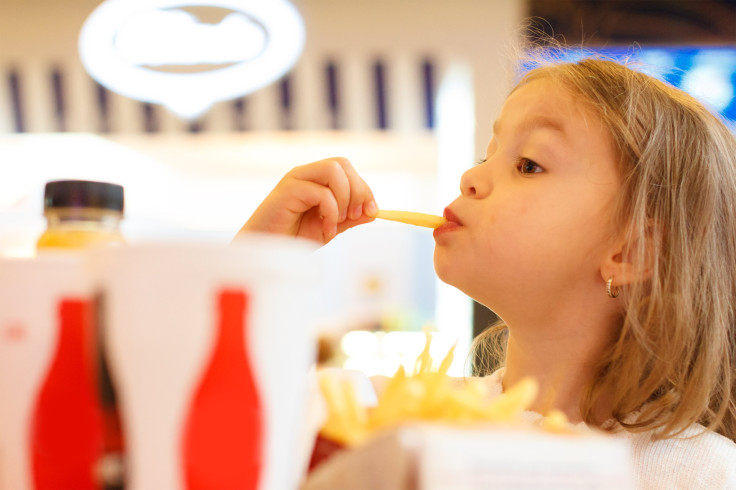 (Reuters Health) - Between 2003 and 2010, the number of U.S. kids eating fast food on any given day went down, and the calories from some types of fast foods have declined as well, according to a new study.
"Most prior studies have focused on menu items, but this (one) actually looked at what children are eating," said coauthor Colin D. Rehm, formerly of the University of Washington in Seattle and now of Tufts University in Medford, Massachusetts.
"The take-home message is that changes can be made, whether they are due to consumer preference or due to what the restaurants have done themselves," Rehm told Reuters Health by phone. "It shows that change is possible."
According to data from the National Health and Nutrition Examination Surveys, in 2003, almost 39 percent of U.S. kids ate fast food on a given day, which dropped to less than 33 percent by the 2009-2010 survey.
Calorie intake from burger, pizza and chicken fast food restaurants also went down, while those from Mexican foods and sandwiches did not change.
Mexican food and sandwiches were minor contributors to total fast food consumption to start with, so it would have been difficult to detect a decrease over the course of the study, Rehm noted.
Other sources have noted a decline in pizza sales since 2003, which may explain some of the decrease in frequency and calories from those sources, the authors write in JAMA Pediatrics.
Increased consumer nutrition awareness and restaurant reformulations of menu items or portion downsizing also likely contributed to the trend, Rehm said.
"Menu labeling" with calorie information had really only just begun in 2010, so it would not have had a sizeable effect on these data, he said.
"Given that fast food intake appears to be declining among adults, it's not surprising that we'd see a similar trend in children," said Katherine W. Bauer of the Center for Obesity Research and Education at Temple University in Philadelphia.
Bauer was not involved in the new study.
By 2010, fewer kids were visiting pizza restaurants every day, and when they did, they tended to consume fewer calories. For burgers, calories decreased but the percentage of visitors per day did not, indicating that kids, or their parents, started making lower-calorie choices at burger restaurants, Rehm said.
Reduced frequency of fast food intake and reduced caloric contributions from fast food are positive signs for health, Bauer told Reuters Health by email.
"From this paper alone I don't feel we're able to say that kids are getting healthier, because we don't know what, if anything, they're substituting for their fast food meals and snacks," she said. "If children are substituting the calories from fast food for the same number of calories and quality of food from another type of restaurant, then they're no better off."
This study only looked at calories and did not consider the nutrition profile of the foods, which is important, he noted. U.S. dietary goals should be to reduce calories and to improve the nutritional value of those calories, Rehm said.
"We're definitely getting a number of positive signs from around the country that our public health efforts to address obesity and improve children's nutrition may be working, including what we see in this paper," Bauer said.
Other studies have noted a decrease in kids' overall calorie consumption as well as added sugar consumption, Rehm said.
"There's always room for improvement in the American diet, but we are seeing some encouraging results," he said.
SOURCE: http://bit.ly/1adWrco JAMA Pediatrics, online March 30, 2015.
(By Kathryn Doyle)
Published by Medicaldaily.com