Kids Get More Cavities When They Live With Smokers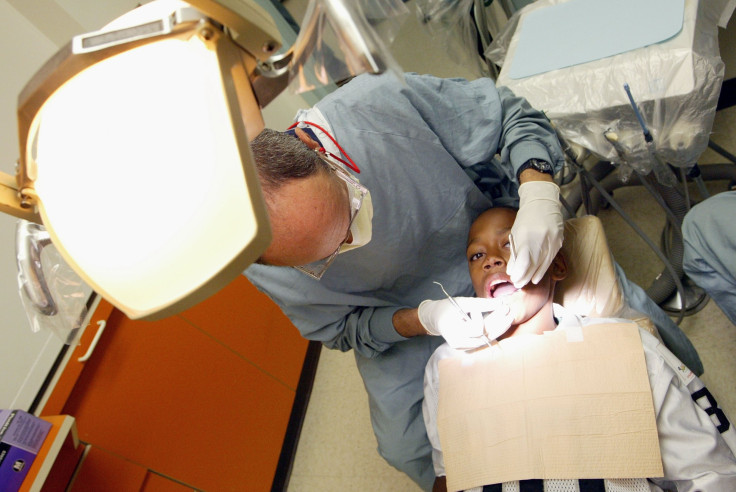 (Reuters Health) - Young children are much more likely to get cavities if they live in a household with smokers, a Japanese study suggests.
Compared to children in non-smoking households, kids living with smokers were more than twice as likely to have cavities at age three.
Even when smokers in the home didn't light up near the children, these three-year-olds were 50 percent more likely to have cavities than kids who didn't live with smokers, the study found.
The findings should give parents another reason to quit smoking, and another way for health care providers to talk to them about cessation, said senior author Koji Kawakami, a researcher at Kyoto University in Japan.
"Education on the harm of secondhand smoke might increase if dentists became aware of the risk of (cavities) as well as tobacco consumption of their clients," Kawakami said by email.
To understand the connection between secondhand smoke and cavities, Kawakami and colleagues examined data on almost 77,000 children born between 2004 and 2010 in Kobe City, Japan.
To be included in the study, children needed data on household smoking status when they were infants, as well as records from dental exams done at 18 months and three years.
Overall, about 55 percent of the children lived in households with smokers, but only about 7 percent had people who smoked around them instead of lighting up somewhere away from the kids.
By age three, 14 percent of the kids in non-smoking households had cavities, compared with 20 percent of children who had smokers in the home who tried not to use cigarettes in their presence, and 28 percent of kids who were directly exposed to the smoke.
Children of women who smoked during pregnancy didn't appear to have an increased risk for cavities, the authors reported in the medical journal BMJ.
One limitation of the study is that it relied on mothers to honestly report smoking in the home on questionnaires, the authors acknowledge. In particular, women may have underreported smoking during pregnancy.
In addition, because the study was observational, and didn't randomly assign groups of children to live with or without smokers, the findings can't prove that smoke exposure causes cavities.
Two things in Japan – a lack of fluoride in the water and less sugar in a typical diet – might make results for these children different than what researchers might see in the U.S. and other countries, where children consume more sweets and have fluoride-enhanced drinking water, the authors also note.
But the connection between cigarette exposure and cavities is strong enough that the U.S. Surgeon General has warned that secondhand smoke may be associated with an increased risk of tooth decay in children.
"This study simply adds to the body of evidence that associates secondhand smoke and an increased risk of tooth decay among children," said Jonathan Shenkin, a researcher in pediatric dentistry at Boston University and a spokesperson for the American Dental Association.
"Tooth decay is the most common chronic disease in childhood," Shenkin, who wasn't involved in the study, said by email. For parents, "knowing they can protect their children against pain and suffering will hopefully be a strong motivator to quit smoking."
SOURCE: http://bit.ly/1PUCuQA BMJ, online October 21, 2015.
@ 2012 Thomson Reuters. All rights reserved.