Kids More Susceptible To Gasoline Poisoning In The Summer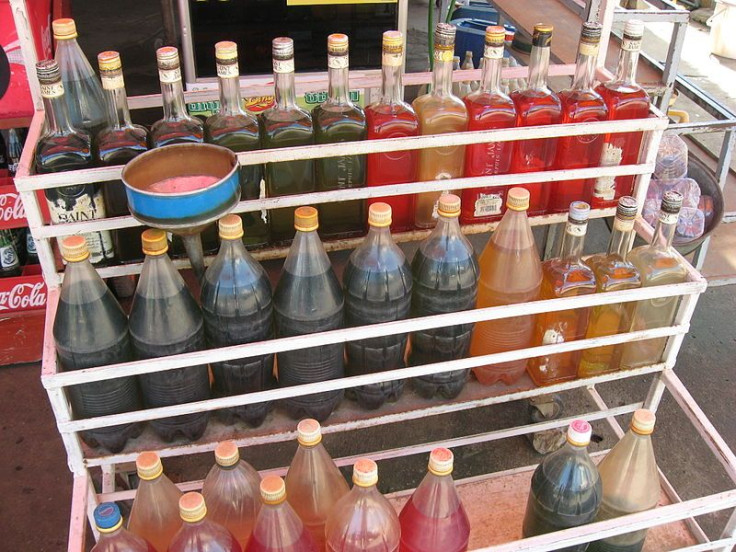 One of the top 10 causes of pediatric poisoning deaths in the United States is from hydrocarbons, a chemical compound commonly found in household products from cleaning solutions to gasoline, and according to a new study, children are more likely to be poisoned with these chemicals during the summer months, a media release said.
According to the study, which was conducted by researchers at the Central Ohio Poison Center and the Center for Injury Research and Policy, both at Nationwide Children's Hospital, 31 percent of hydrocarbon exposure was reported during the summer with only 17 to 19 percent being reported during the winter months.
From 2000 to 2009, 66,000 calls were made to regional poison centers and more than 40,000 emergency room visits were reported regarding children under five years old who were exposed to hydrocarbons.
Since hydrocarbons are usually found in products such as gasoline, kerosene, lighter fluid, lamp oil, and cleaning solutions, they're more commonly found during the summer when people are mowing their lawns or lighting their tiki lamps or grills. A child who injests hydrocarbons will choke on the poison and then inhale it into their lungs where pulmonary injury will occur, the release said.
"You do have these things in your house and they can be really dangerous when children swallow them. It can look like apple juice or a blue sports drink because of the coloring and can smell appealing - especially if it's not in the original container," said study co-author Lara McKenzie, principal investigator in the Center for Injury Research and Policy. "The changing seasons should remind parents to ensure proper storage of hydrocarbons in their original containers."
Indeed, the real problem is making sure parents know this.
"Parents may have a small amount of cleaning fluid or other household item that is in an empty water bottle and kids pop the bottle open, drink it, and get sick or die," Dr. Vincenzo Maniaci told AOL's HealthDay News. "If it is toxic it has to be locked up and away, and you should never pour remains of a solvent into a bottle. That is looking for a problem."
Published by Medicaldaily.com