Kids Need Mental Health Care, But They're Not Getting It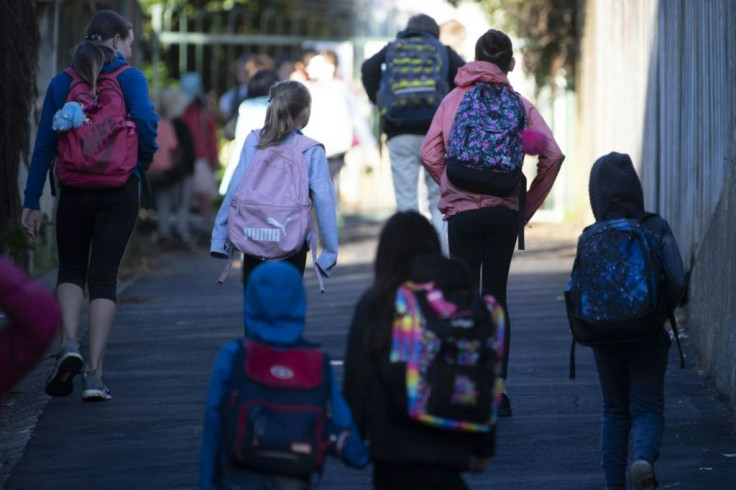 If your child breaks a bone or gets a cut that needs stitches, you naturally take him or her for the necessary treatment and follow-up care. So if your child needs mental health care, you would do the same, correct?
Unfortunately, when it comes to kids and mental health, some parents don't seek the help their child needs.
A large study published in Proceedings of the National Academy of Sciences reviewed over 200,000 Blue Cross Blue Shield insurance claims for kids aged 10 to 17 and found one in 10 had a claim related to mental health care between 2012 and 2018. Yet only 71% of those kids received follow-up treatment after the insurance claim.
The study, conducted by the Department of Economics and the Center for Health and Wellbeing at Princeton University, looked at kids living in a Princeton, New Jersey zip code (08540) and 10 surrounding zips codes the children received care in. Controls adjusted for the average median income, urban or rural area, and the minority claims.
In the best performing of the zip codes, almost 90% of kids got follow-up mental health care. In the worst, less than half received care.
What's more, when it comes to what that mental health treatment looked like, 23% received medication only. Just 6% had therapy with meds, despite being the standard of care. Forty-two percent of the adolescent group, by comparison, had therapy in the 3-month period following their initial mental health claim.
"Care and treatment for children and adolescents will look different based on their symptoms, clinical needs, and what the treatment plan entails," Annie M. Varvaryan, PsyD, a licensed clinical psychologist at Couch Conversations Psychotherapy and Counseling, Inc., in Burbank, Calif, told Medical Daily.
"But if the child and caregiver do not have this information and/or a provider to guide them regarding the next steps, then oftentimes, the treatment plan is not completed and follow-up is not congruent to what the child may need," she said.
Red flag medications
The study also found that of the kids who received treatment with medication, the most common were benzodiazepines, tricyclic antidepressants, or drugs that weren't FDA-approved to treat kids in that age range. The study authors found the use of the red flag drugs particularly worrisome. Most guidelines suggest kids who need medication start on SSRIs, a different type of antidepressant.
Are we failing at mental health care for kids?
One reason the study authors theorize for these discrepancies may be a shortage of child and adolescent mental healthcare providers. Pediatricians often step in and treat kid's mental health issues and may not refer them for specialized care. "Most of the time, the child/adolescent and caregiver have an established relationship with their pediatrician and it may be more convenient to have the pediatrician treat the mental health symptoms instead of going through the process of finding a psychiatrist to work with in these cases," said Dr. Varvaryan.
The study also noted that whether a child receives follow-up care depends on the number of providers working a particular area. In addition, the type of mental health providers available in a community were likely to determine the type of follow-up care a child receives.
For instance, in a community with more psychiatrists, drug-only treatment and red flag drug treatments were more common. In areas where a large community of psychotherapists are available, therapy-only treatment was more common.
Getting kids the right mental healthcare
Other critical factors may be related to the type of medical coverage these families have. By focusing on kids who had insurance coverage, the study ruled out a lack of insurance as the only explanation for the disparities. Though insurance coverage may not cover mental health services for therapy or medication management.
Other solutions include education. "There seems to be a lack of education and resources available for children, adolescents, and their caregivers and family members on what symptoms to be on the lookout for (sadness, tearfulness, stress and worry), and how to access resources if needed," said Dr. Varvaryan.
Finally, many caregivers and adolescents simply don't realize that a psychiatrist or psychologist/therapist have more specialized training in treating kids.
Jennifer Nelson is a health writer based in Florida who also writes about health and wellness for AARP, PBS' Next Avenue, Shondaland, and others.
Published by Medicaldaily.com