Kids Using Antipsychotics Cause 31 States To Implement New Policies For Medicaid Pediatricians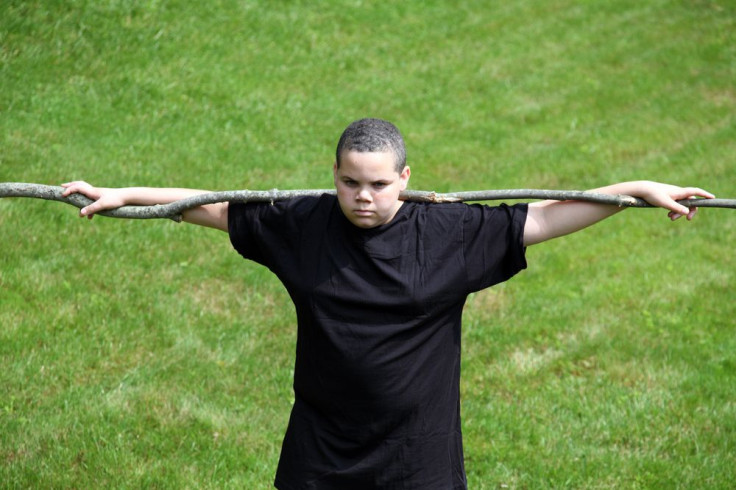 Antipsychotic drug use is five times greater in Medicaid-insured children than in those who are privately insured. To address concerns about inappropriate prescribing of these drugs, 31 states have implemented prior authorization policies for so-called atypical pediatric prescriptions of antipsychotic drugs, a new study finds.
Over the past several years, antipsychotics entered the ranks of the most commonly prescribed drugs for both adults and kids. In children and teens, these medications are approved by the Food and Drug Administration to treat autistic disorders (ages 5 through 16), Tourette syndrome and bipolar mania (ages 10 through 17), and schizophrenia (ages 13 through 17). However, the increasing use of these drugs means doctors now prescribe them for a broader range of conditions. A study published in 2012 says more than a third (37.8 percent) of all antipsychotics prescribed to children treat attention-deficit/hyperactivity disorder (ADHD) and other disruptive disorders — conditions not indicated by the FDA for these drugs. In fact, researchers estimate antipsychotic prescribing (mostly "atypical" prescribing) to have increased from 0.16 percent in 1993-1998 to 1.07 percent in 2005-2009.
Because their bodies are more sensitive, children and teens may be more vulnerable to diabetes, weight gain, and other potentially dangerous cardio-metabolic side effects of these drugs. And so government reports have begun to suggest improvements to the Medicaid policies surrounding pediatric drug-prescribing. (Medicaid provides health coverage to nearly 60 million low-income people in the United States.) "Such efforts include telephone access lines through which prescribers can consult with psychiatrists, letters to prescribers, and, recently, age-restricted prior authorization policies," wrote the authors in their published research letter.
Medicaid Policy Changes
Mostly within the past five years, then, a total of 31 state Medicaid agencies have implemented prior authorization policies for so-called "atypical" antipsychotic prescribing to children. (Prior authorization policies require doctors to review preset guidelines before prescribing the specified drugs.) While most of the 31 states apply their policies to Medicaid-insured children who are under 7 years old, seven states (Alabama, Kentucky, Maryland, Nevada, North Carolina, Pennsylvania, and Tennessee) apply their policies to teens up to age 18. Seven other states (California, Colorado, Georgia, Mississippi, Nebraska, New York, and Washington) have age-restriction criteria that vary by drug class. Of the 31 states that have implemented some policy change, 15 incorporate a peer review process involving, usually, a psychiatrist or other physician specialty.
Medicaid oversight programs, the researchers believe, also should promote cardiometabolic monitoring for children taking psychiatric drugs and support access to alternative non-drug treatments. However, they also note, "Potential unintended consequences of these restrictive policies include inadequate treatment, substitution of potentially inappropriate, off-label psychotropic medication classes such as anticonvulsant mood stabilizers and antidepressants, and administrative burden on prescribers."
Given the new antipsychotic policy changes, then, Medicaid pediatricians may stop prescribing this atypical drug and start prescribing another atypical drug for kids with serious behavior problems. Clearly, many doctors believe such children need stronger medications than those approved by the FDA.
Source: Schmid I, Burcu M, Zito JM. Medicaid Prior Authorization Policies for Pediatric Use of Antipsychotic Medications. JAMA. 2015.
Published by Medicaldaily.com