Kim Kardashian Credits Atkins Diet And Pregnancy Workout For 25-Pound Post-Baby Weight Loss [VIDEO]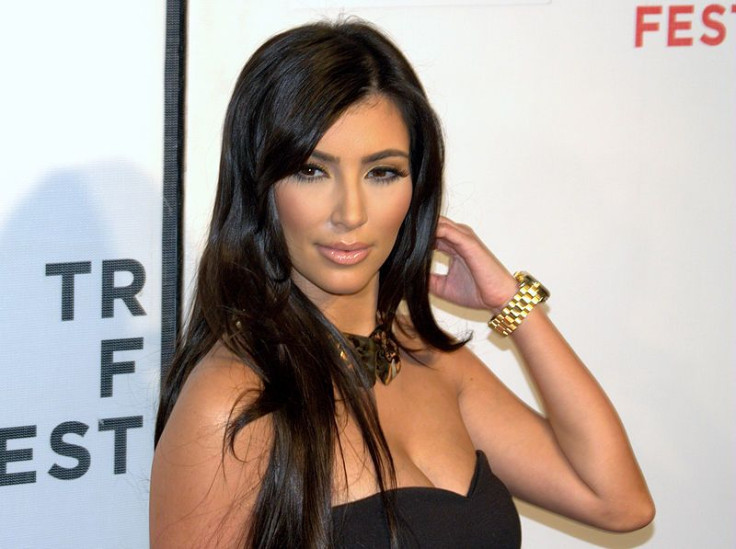 Kim Kardashian is slimming down pretty quickly after giving birth to daughter North West three months ago. The reality television beauty credits the Atkins diet and working out during pregnancy for her post-baby weight loss.
"I've actually been doing the Atkins diet & [love] it," tweeted Kardashian.
The Atkins diet is a low-carbohydrate weight loss plan that purports to work by helping your body burn fat, stabilizing blood sugar fluctuations, and boosting energy. Since our bodies convert carbohydrates to glucose, and glucose eventually turns into fat, cutting carbohydrates from our diet helps us to not pack on extra fat. In addition, since we rely on carbohydrates to energize our bodies, when we lower the amount of carbohydrates we take in, the body has to rely on fat for energy.
"After she delivered her baby on June 15, she wanted an effective and balanced way to lose the baby weight," Jennifer Livingston, a spokeswoman with Atkins Nutritionals, told the NY Daily News. "Being a new nursing mother, she needed adequate calories to be healthy for her child and keep up her milk production. What's great about Atkins is that it's not about counting calories or depriving yourself."
The Atkins diet was very popular in the early 2000s, but the hype surrounding it died down after reports that the weight loss plan may not be heart-healthy. The concern is that, by cutting carbs and increasing protein intake, people on the Atkins diet are taking in more cholesterol and fats, leaving them at higher risk for heart disease.
The controversy hasn't deterred Kardashian. The 32-year-old stayed uncharacteristically under the radar in the weeks following the birth of her daughter. She has been slowly resuming celebrity appearances and attending events with rapper boyfriend Kanye West.
Early in Kardashian's pregnancy, ABC News spoke with trainer Tracy Anderson about what the reality television starlet was doing to maintain her weight while pregnant. Anderson showed Good Morning America a typical pregnancy workout and stressed how working out during pregnancy can help mothers drop the weight after giving birth. She said that it's even possible to have a better body after giving birth than you did before.
According to E! News, Kardashian lost about 25 lbs. since giving birth.
Watch the segment below:
Published by Medicaldaily.com