Kim Kardashian's Skin Care Routine Living With Psoriasis, From Drug Stores To Doctors [VIDEO]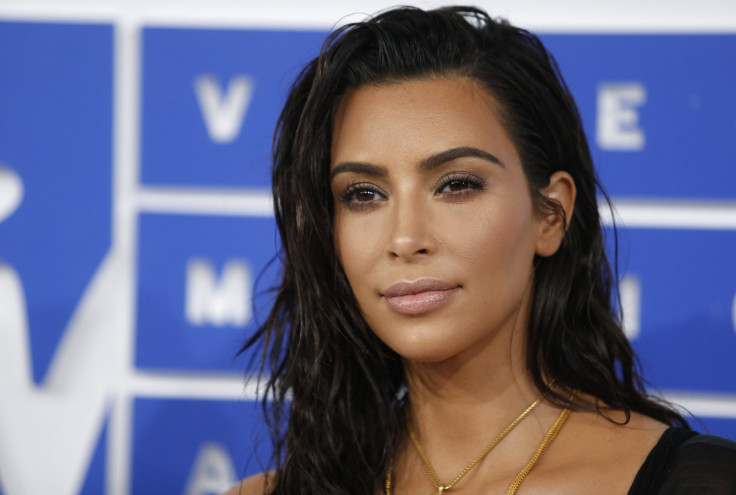 Kim Kardashian is almost always in the spotlight, which is why living with an incurable skin disease like psoriasis can be difficult to deal with. As many as 7.5 million Americans are living with the condition, which causes skin cells to build up rapidly on the surface of the skin, creating red, flaky patches, dry scales, and burning or itching sensations.
Experts believe psoriasis is inherited in at least 10 percent of the cases, but it's a combination of genes that causes a person to develop the condition. According to the National Psoriasis Foundation, the disease can be caused by certain triggers, such as stress, injury to skin, medications, infections, and potentially allergies, diet, and weather. Kardashian's mother Kris Jenner also has the condition and is the one who first recognized the symptomatic patches on her legs. After being diagnosed in 2011, the reality star has decided to release photos from a recent shoot that showcases psoriasis on her legs.
"After this many years, I've really learned to live with it," Kardashian West, 35, said in a post on her app. "I don't even really try to cover it that much anymore. Sometimes I just feel like it's my big flaw and everyone knows about it, so why cover it?"
How does Kardashian treat her condition? After calculating her skin routine treatment in June 2016, the $1,230 price tag is not feasible for most of the Americans suffering from the condition. However, she does turn to some drug store treatments for help, such as Kiko's Scrub & Peel wipes, Neutrogena Night Calming Makeup Remover Cleansing Towelettes, Rimmel Lasting Foundation, and Maybelline Fit Me Matte + Poreless Foundation. Although psoriasis can strike on the face, especially along the scalp line, Kardashian's condition appears mostly on her legs.
Kardashian takes a trip to her dermatologist, Dr. Harold Lancer, for skin care help. Dr. Lancer instructed her to slow down her lifestyle in order to eliminate triggers like stress. But for psoriasis, topical corticosteroids, which are anti-inflammatory drugs, are the most commonly prescribed medications for mild conditions like Kardashian's.
There are medicated foams, creams, and oral and injectable medications to choose from as well, but phototherapy is one of the most effective and simplest treatments. According to the Mayo Clinic, it involves exposing your skin to controlled natural light in order to reap the benefits of ultraviolet A and ultraviolet B in combination with medications. By visiting a dermatologist, those suffering from psoriasis can see which psoriasis treatments work best for their lifestyle.
Published by Medicaldaily.com