Kim Zolciak Photo'd Smoking While Pregnant: How Smoking During Pregnancy Could Affect Her Baby's Health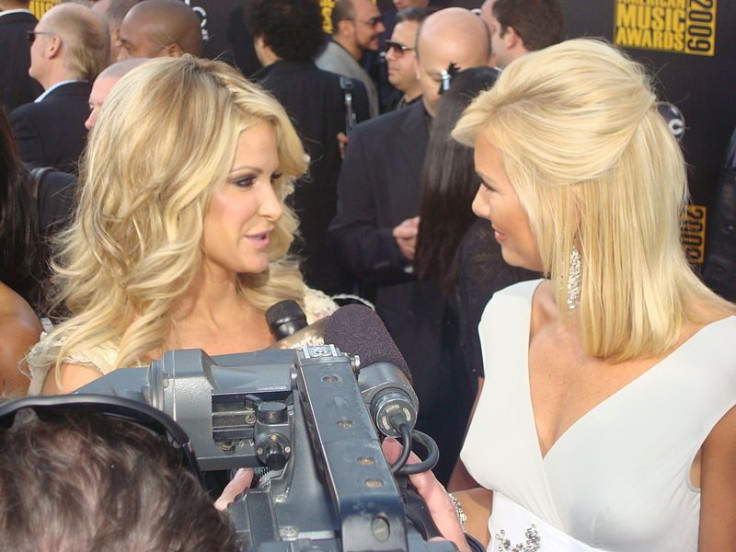 Celebrity gossip sites were filled with congratulatory messages when sources confirmed that former Real Housewives of Atlanta star Kim Zolciak is pregnant with her fifth child just ten months after giving birth to her youngest son Kash last year. That is, until photos surfaced of her puffing on a cigarette over Memorial Day weekend with her family.
In the photographs, which were taken in Destin, Fla., Zolciak is seen on the beach with a cigarette and what seems to be a noticeable baby bump. While she is known on the show for her love wine and cigarettes, news of Zolciak possibly smoking while pregnant is still shocking considering that she is a licensed practical nurse.
Smoking cigarettes in any condition poses risks to the health of the smoker, but it is especially important that expecting moms refrain from smoking to preserve the health of their growing babies. Dr. Robert Welch, chairman of the Obstetrics and Gynecology Department at Providence Hospital in Southfield, Mich., said that "smoking cigarettes in probably the number one cause of adverse outcomes in babies."
According to BabyCenter.com, cigarette smoke contains over 4,000 dangerous chemicals including cyanide, lead, and ammonia. Approximately 70% of the chemicals in cigarettes are known to cause cancer. Those chemicals are absorbed into the bloodstreams of normal smokers and can cause any number of health issues. But when it comes to expectant mothers, smoking also exposes their babies to these toxic chemicals.
As fetuses receive their oxygen from their mother's blood, introducing cigarette toxins into the blood could cause a shortage in the oxygen supply going to the baby. The most serious complications that result from mothers smoking while pregnant are stillbirth, premature delivery, and low birth weight. The Centers for Disease Control and Prevention says that babies' risk for congenital heart defects is 20 to 70 percent higher when their mom smokes. Smoking during pregnancy has also been linked to long-term learning disorders, behavioral problems, and low IQ.
Zolciak and her husband Kroy Biermann have yet to confirm or deny her pregnancy to the public. But this isn't the first time's she's been snapped in a cigarette-smoking controversy. In 2010, TMZ reported that Zolciak was guilty of the same offense. Back then, the gossip site spoke to Zolciak's representative, who said that the photos were taken early in her pregnancy and "Kim did not know she was pregnant at the time."
Published by Medicaldaily.com