Kinky Sex For Stress Relief: BDSM Creates Mindful Mental State To Make You Better In Bed And More Relaxed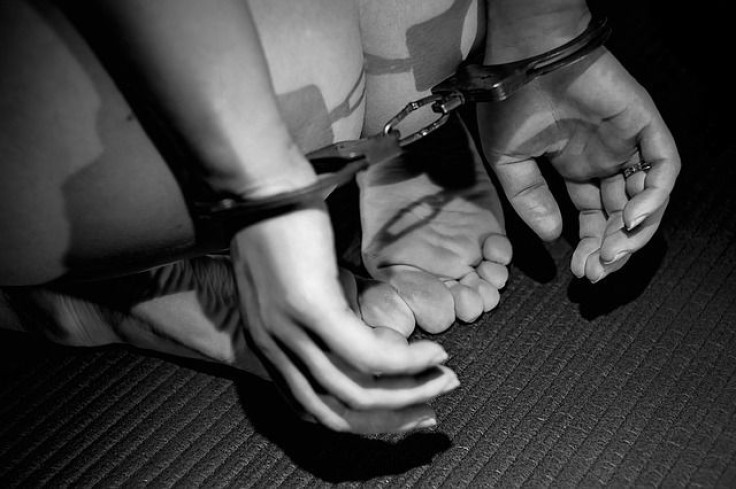 It's no secret the Hollywood blockbuster Fifty Shades of Grey and the impending release of the Fifty Shades Darker sequel has sparked our interest in the 6-for-4 deal acronym: Bondage, Discipline, Dominance, Submission, Sadism and Masochism, also known as BDSM. It has become a gateway for sexual experimentation among couples of all ages, steering them away from the conventional "vanilla sex." Now, a study published in the journal Psychology of Consciousness: Theory, Research, and Practice suggests BDSM not only adds novelty to the bedroom, it can make us more mindful partners in bed.
The intensity and pain associated with BDSM is presumed to do everything but induce stress. However, BDSM is more than just kinky sex; some practices can enhance our psychological well-being, and even have anti-anxiety effects and other mental health benefits. Previous research has found giving or receiving pain can alter blood flow in the brain, and lead to a feeling of living in the here and now, while reducing anxiety.
Now researchers at Northern Illinois University add further evidence that BDSM creates an altered state of mind. Participants in a study who practiced BDSM showed reduced levels of stress, better mood, and a high level of flow, or energized focus.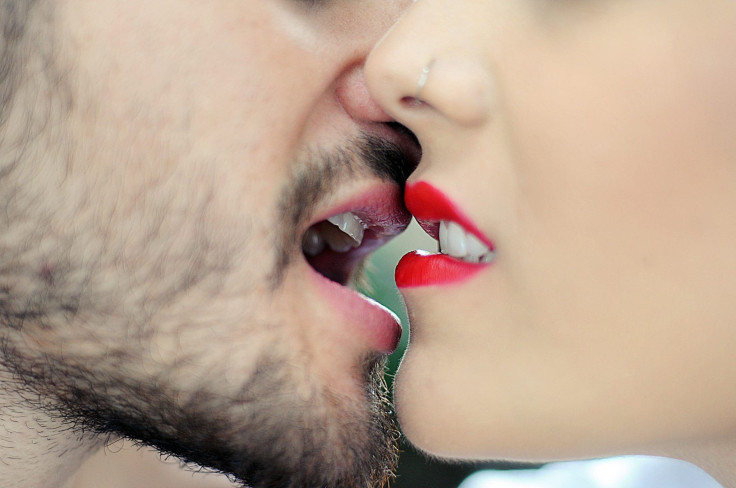 The transformative effects of bondage are well known within the BDSM community. According to the researchers, people in the BDSM community will often talk about being transported into a state of flow: "the idea that the rest of the world drops away and someone is completely focused on what they're doing," said Brad Sagarin, study author, and professor in the department of psychology at Northern Illinois University, TIME reported.
In the study, Sagarin and his colleagues recruited seven couples who practice BDSM, including: two couples in a long-term relationship; two in polyamorous arrangements; two pairs who are friends; and one pair who met the day of the study. Each person in a pair were assigned to the "top" role (dominant), or the "bottom" role (submissive). The couples were allowed to engage in BDSM for as long as they wanted, with the average encounter lasting roughly an hour.
The researchers observed and marked down the activities that were happening while the couples practiced BDSM. Before and after each session, the researchers measured the participants' cortisol levels and testosterone, while also measuring their mood, level of stress, sense of closeness, and whether they were experiencing mental flow.
The findings revealed BDSM helped couples become more present in the here and now, or be more mindful of their partner and the situation. Sagarin hypothesizes the intense sensations and the potential restriction of movement could influence someone's ability to stay in the moment, and really tune in to it. This could potentially help people who otherwise have a hard time getting out of their own head.
Sagarin and his colleagues compared the BDSM-induced altered state of mind to that of pro athletes, prolific novelists, musicians, or anyone who loses themselves in an activity they're skilled in. For example, scoring a touchdown requires intense focus to make sure it's done effectively and safely; cracking a whip requires a similar focus. The athlete and the bed partner both transcend to a flow state of energized focus and full enjoyment of what they're doing — it's about letting go of the clutter in the mind.
Sandra LaMorgese, a professional dominatrix, refers to the meditative or mindful form of BDSM as "subspace."
"My submissive clients describe it as an altered state of consciousness in which they feel completely liberated from stress. It's a practice that allows you to completely let go of internal and external stress so that you can fully immerse yourself in the present moment," she told The Huffington Post.
While the recent study only looked at BDSM-style sexual encounters, this could also have implications for those with less adventurous sex lives. If people are really focused on each other, and making the experience enjoyable for their partner, similar benefits may be reaped. Sex could be a new way to bring mindfulness into our lives, and even make us better partners in bed.
Next time you decide to get freaky in the sheets, think of your bed as your yoga mat, and meditate your way to better sex.
Source: Ambler, JK, Lee, EM, Klement KR et al. Consensual BDSM Facilitates Role-Specific Altered States of Consciousness: A Preliminary Study. Psychology of Consciousness: Theory, Research, and Practice. 2016.
Published by Medicaldaily.com