Kolibree Toothbrush Uses The Internet To Keep Your Teeth Spotless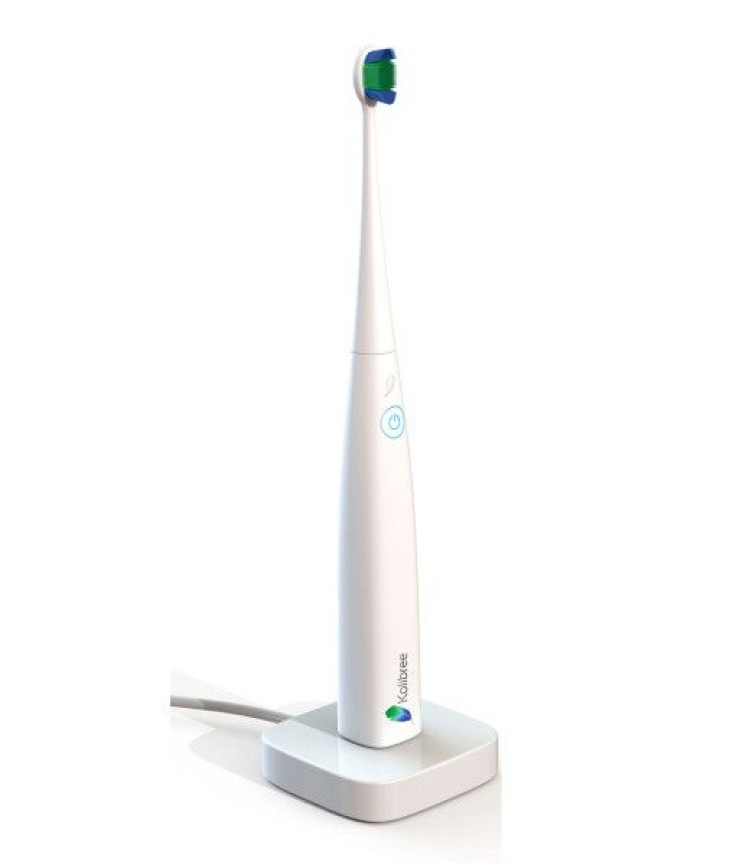 The Kolibree smart toothbrush may look like your average electronic toothbrush, but this state-of-the-art tool for oral hygiene is ready to revolutionize the way we brush our teeth. Featuring specially designed sensors and an app available on both iPhones and Androids, the Kolibree can help show you what areas of your mouth need more attention and how hard you are actually brushing.
"To achieve optimal oral hygiene, the main limitation that our patients encounter is the lack of regular feedback on the efficiency of their brushing routine," said Dr. Eric Leclerc, D.C.D., M.S.D. from Paris. "Kolibree's new toothbrush appears to be the only technology which can address this issue with an elegant monitoring solution to really help our patients."
Costing upwards of $100, this is no run of the mill toothbrush that you toss in the garbage after its bristles bend. The toothbrush's sensors accurately tell the user where they are brushing most of the time and how effective your brushing is. Co-founder Loïc Cessot and his colleagues unveiled the Kolibree this past Sunday at the Consumer Electronics Show in Las Vegas.
Information is transferred from the tooth brush to the app using Bluetooth technology and gives a one through five rating for brushing. When the users is done brushing, information including areas that were brushed, how long these areas were brushed for, and how hard these areas were brushed. Data can be shared with dentists or even family members looking to monitor each other's brushing habits.
"It connects to your smartphone, and you'll have an app that tracks the time, and the effectiveness of how you brush - the motion - and how far back in your mouth you get," Amy Forrester of Kolibree told the Daily Mail. "It's like having a dentist inside your phone."
Costing between $99 and $200, the Kolibree is currently available through the company's Kickstarter account. Cessot expects this smart toothbrush will be available to the public around this upcoming April.
Published by Medicaldaily.com