Kosher Lube: Aiding The Sex Lives of Young Orthodox Jewish Couples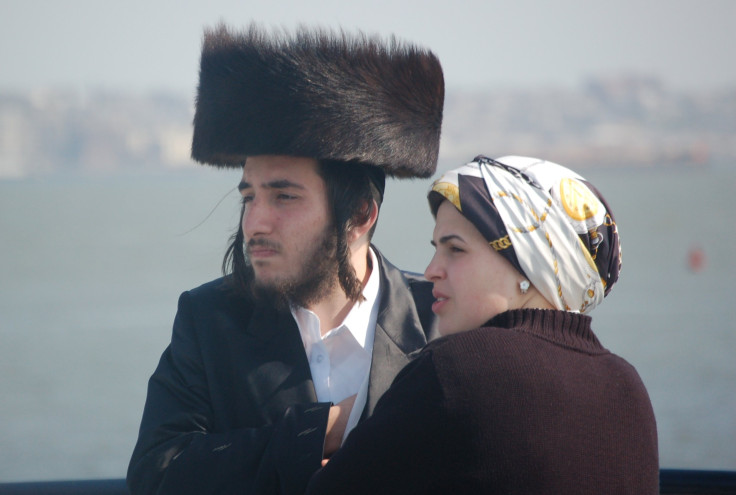 It sounds like a typo, right? It's not, you read that headline correctly. Kosher lube will soon hit shelves, possibly changing the sex lives for many kosher couples, right in time for the Jewish Valentine's Day.
The west coast manufacturer, Trigg Laboratories is the creator and developer of U.S.-made Wet products, including this new lube. They have been waiting for two years to gain certification and now with their "K" stamp of approval they plan on introducing their products to the Israeli market within the next few months.
"It's nice to see that rabbis are not shying away from addressing sexual aid, which will facilitate great excitement in the bedroom," Rabbi Shmuley Boteach, author of Kosher Sex, said to the New York Post, "People misunderstand Orthodox Jews, in that they believe that they have sex through a sheet with a hole in the middle, that Orthodoxy is profoundly prudish. Nothing can be further from the truth."
The Rabbinical Council of California has inspected Wet's facilities to make sure that every ingredient comes from products that adhere to kosher standards. The reason that there is a need for a kosher lubricant and not for other topical creams or beauty products is because kosher laws only apply to anything that might be ingested, such as sexual lubricants.
Founded in 1989 by Michael Trigg, Trigg Laboratories manufactures sexual wellness and consumer health care products in California. Their products are now available in 62 countries worldwide.
The idea for this product came from the president of the company, Sean Smith, when he converted to Judaism after marrying a Jewish woman.
Oral sex is still a taboo subject in the orthodox Jewish communities and many people are still divided on the subject. Now, more than ever, sex aides like lubricants and guides have been important in helping with the sex life of newly married orthodox Jewish couples. In 2011, Dr David Ribner wrote and published a self-help book called The Newlywed's Guide to Physical Intimacy — a guide with topics that included oral sex and masturbation.
Dr. Ribner says even though sex is a positive action in Judaism it has become so taboo that he felt compelled to create the book and dispel myths. "The sexual life of a married couple is a mitzvah — one that takes time to learn and is worth the effort to learn well. Regrettably, this area of education has long been neglected in the religious world," he said.
Published by Medicaldaily.com