Kraft Recall: Thin Bristles May be in Velveeta Pasta and Cheese Cups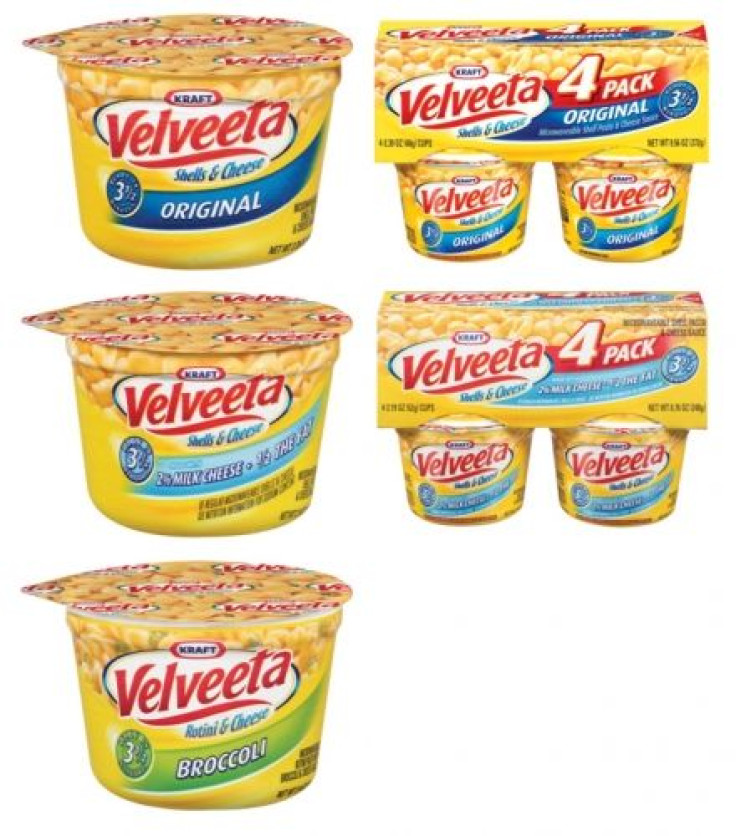 Kraft Foods on Friday issued a nationwide recall of several packaged pasta products due to the possibility of the presence of small, thin wire bristle pieces.
The Northfield, Illinois-based company is recalling three varieties Velveeta Shells & Cheese single serve microwaveable cups. The recall also includes Velveeta Rotini & Cheese Broccoli microwaveable cups.
The recall involves 137,000 cases of affected products shipped across the U.S. only, the company said.
There have been no reports of consumer injuries or complaints, the company said, adding that the voluntary recall is being made "out of an abundance of caution.
Consumers can determine if their specific product is affected by looking at the "best when used by" dates. (See List below)
Products should not be eaten. The company says consumers should return the products to stores for an exchange or full refund.
The products were manufactured in Champaign, IL and Lakeville, MN.

The following products are being recalled:
Name of Product

Size

Best When Used By Dates

UPC

Velveeta Shells & Cheese Original Microwaveable Cups

Velveeta Shells & Cheese Original Four Pack Microwaveable Cups

2.39 oz. cup

4 x 2.39 oz. cup

16 MAY 2012

24 APR 2012 to 16 MAY 2012

2100002322

2100002339

Velveeta Shells & Cheese Made with 2% Milk Microwaveable Cups

Velveeta Shells & Cheese Made with 2% Milk Four Pack Microwaveable Cups

2.19 oz cup

4 x 2.19 oz cup

25 MAR 2012 to 30 MAR 2012

29 MAR 2012 to 12 APR 2012

2100002323

2100002946

Velveeta Rotini & Cheese Broccoli Microwaveable Cups

2.44 oz cup

29 APR 2012 to 14 MAY 2012

2100002318
Published by Medicaldaily.com