Kristina Anderson, Miss Arizona Contestant Diagnosed With Rare Cancer, Fights For Her Life And The Crown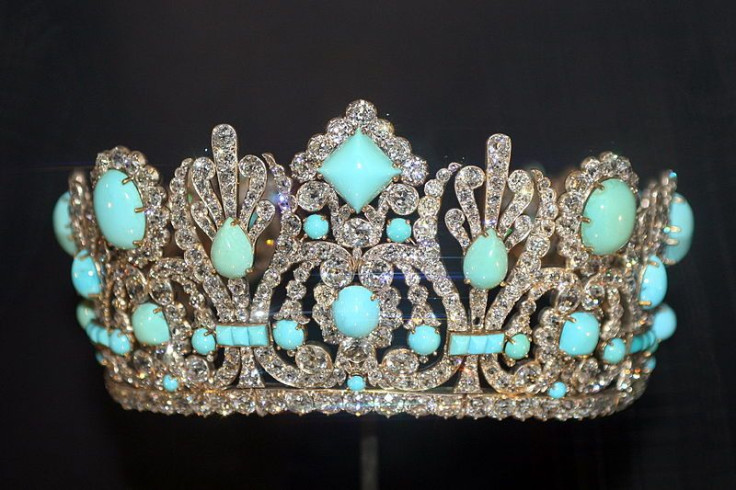 Former Chicago University cheerleader, Kristina Anderson, has the fighting spirit as she competes for the Miss Arizona USA title in between rounds of chemotherapy treatments for a rare blue cell cancer.
The 25-year-old Miss Arizona hopeful was diagnosed with the aggressive form of ovarian cancer in July. While the causes of ovarian cancer have yet to be clear, it typically begins when healthy cells acquire a genetic mutation, which turns normal cells into abnormal cells, according to the Mayo Clinic. The cancer cells begin to grow and multiply quickly as they invade nearby tissues.
Anderson's decision to enter the Miss Arizona pageant was driven by her cancer diagnosis. The Illinois Native, who has competed in beauty pageants in her hometown, thought that this pageant would be a good distraction from her daily eight-hour chemotherapy rounds. "I thought it would be a good distraction to focus on something else," Anderson told ABC News. "I'm able to get on the internet and shop for dresses."
The beauty pageant contestant looks for glamorous gowns and beautiful headscarves in between treatments as the day of the Miss Arizona USA pageant fast approaches. Anderson wears headscarves to cover her hair loss and has spent hours trying and finding the right beaded ivory gown to cover the permanent port above her heart feeding her life-saving chemotherapy, reports Yahoo! News.
Anderson, who is on her fourth round of chemotherapy, has had her share of good and bad days. "I try to stay positive and just be at peace with myself because it is challenging to know what's in front of me," she said.
While she is currently fighting for her life and for a chance at the crown, Anderson also has to worry about the substantial medical bills that her insurance has not covered. According to Yahoo! News, the cancer patient's insurance has not covered the first six months of her treatment, leaving her and her family with a financial burden as they struggle to pay the bills.
Despite all the challenges that Anderson currently faces, she maintains a healthy outlook. "Just be positive and be grateful for what you have," she said. The beauty queen hopes that her quest for the crown will serve as an inspiration for others who are facing all sorts of challenges.
Miss Arizona USA pageant officials praise Anderson's positive and contagious spirit. "She's fighting for her life, but no matter how poorly she feels, she's just happy, outwardly, and appreciative," said Britt Boyse, executive director of Miss Arizona USA, to ABC News.
To donate and support Kristina Anderson, visit the Prayers For Kristina Anderson Facebook page or her Go Fund Me page.
Published by Medicaldaily.com