Landmark Ruling Recognizes Transgenders In India, Granting More Rights To 'Gender Neutral' People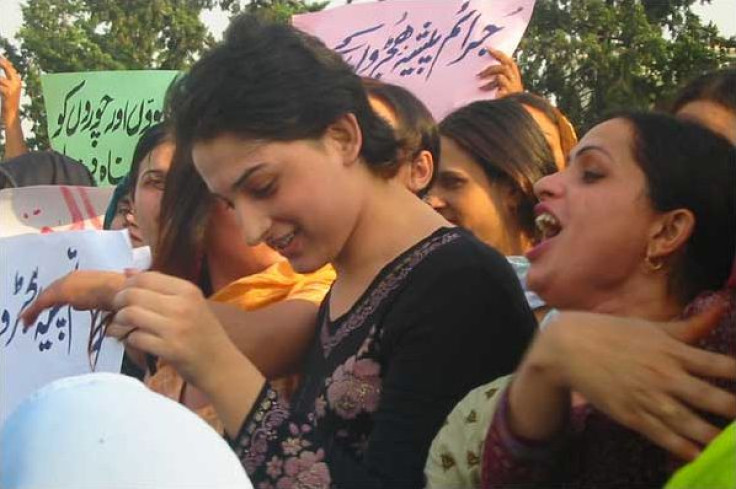 The Supreme Court in India recognized transgender people as a third gender on Tuesday, granting rights to people who neither identify as male or female and who have suffered discrimination in a conservative country.
The landmark ruling comes on the heels of a rather backward law reinstated in December that criminalizes gay sex; however, meaning that transgender individuals will now have more rights but still won't be able to have gay sex without being discriminated against.
"It is the right of every human being to choose their gender," the ruling stated. The Indian government will now be required to provide transgender people with quotas in jobs and education, similar to what it must provide for other minorities. "Recognition of transgenders as a third gender is not a social or medical issue but a human rights issue," Justice KS Radhakrishnan, who headed the Supreme Court bench, stated in his ruling Tuesday. "Transgenders are also citizens of India" who should be "provided equal opportunity to grow," he continued.
The common Indian term that encompasses transgenders, transsexuals, cross-dressers, eunuchs and transvestites is "hijra." LGBT people in India have often been found living on the edges of society and in poverty, discriminated against in jobs, and even rejected from hospitals. The new court order will offer them legal sanctity; they'll have access to medical care, as well as access to specific facilities like separate wards in hospitals and separate bathrooms.
Typically, transgender refers to someone who was born with a certain sexual identity but chooses to identify as the other sex or as neither. Transgender is actually independent of sexual orientation, meaning people who are transgender may see themselves as homosexual, heterosexual, bisexual, or even asexual.
Interestingly enough, the West is much slower in adopting transgender recognition. Just last year, Germany became the first European country to recognize third genders, and Sweden has introduced a new gender-neutral pronoun, "hen," into the Swedish language. In 2011, the United Nations released its first report on LGBT people, outlining "a pattern of human rights violations … that demands a response" and condemning discrimination against lesbian, gay, bisexual, and transgender folk.
Nepal and Bangladesh have both recognized third genders in past years, according to the BBC. However, India still has a long way to go. Back in December, the country reinstated the gay sex ban, criminalizing sexual activity among homosexuals. A 2009 Delhi High Court order, which had decriminalized gay sex, was overturned, calling homosexuality an "unnatural offence" and punishable by 10 years in jail.
Regardless, transgender people in India have hope that this new ruling will bring them one step closer to achieving full equality in society. "Today, for the first time I feel very proud to be an Indian," Laxmi Narayan Tripathi, a transgender activist who petitioned the case, told reporters outside the Delhi court Tuesday.
Published by Medicaldaily.com