L.A.'s Richest Man Ups the Ante for City, Cancer Fight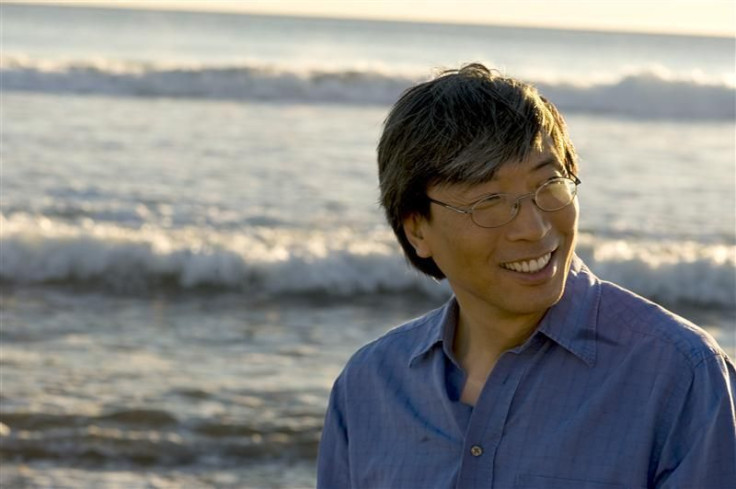 As owner of 5 percent of the Los Angeles Lakers, Patrick Soon-Shiong could walk into the locker room of the storied basketball franchise any time for a chat with stars like Kobe Bryant. But the richest man in Los Angeles chooses to sit with the rest of his team's fans.
"He's not one of those owners who wants to be seen everywhere. He's just one of the fans," said Bryant. The NBA star gives his owner a hug before every game for luck "and maybe some of the success" of the slender Los Angles surgeon who built a fortune exceeding $7 billion as a biotechnology entrepreneur.
For all Soon-Shiong's success, the South African émigré and son of a Chinese herbal doctor remains relatively unknown in Los Angeles, a city that thrives on status and celebrity.
That's likely to change soon.
In recent weeks, he emerged as a likely bidder for fellow billionaire Philip Anschutz's sports and entertainment unit AEG, owner of 100 venues worldwide and sports teams like the Los Angeles Kings hockey franchise and the L.A. Galaxy soccer team, not to mention a 20 percent stake in the Lakers.
And on Wednesday in Washington DC, Soon-Shiong and his L.A.-based NantHealth will unveil a joint venture with Verizon, Intel, Blue Shield of California and others to create a nationwide system for doctors to share DNA and other data on cancer patients. It will enable doctors to do genetic analysis of a patient's tumor in less than a minute -- a job that now can take from eight to 10 weeks.
"This is something the federal government should have done, but we waited and waited for them," Soon-Shiong told Reuters in an interview.
"It's unconscionable that cancer patients get the wrong diagnosis 30 percent of the time and that it takes so long to treat them with appropriate drugs for their cancer."
Soon-Shiong emigrated to the United States more than three decades ago with his wife Michele Chan, an actress who had a starring role in 80's CBS show "Danger Bay" and guest roles on " MacGyver." Since then, he has methodically climbed the ladder of success by adroitly mixing science and business.
He created drugs to fight diabetes and breast cancer and then sold the companies that produced them for a combined $8.6 billion.
In the four years since selling those companies, he quietly spent more than $400 million of his own money to build a national fiber optic network that would link cancer clinics throughout the country -- the groundwork for the health superhighway.
HIGH SPENDING, LOW PROFILE
Soon-Shiong's philanthropy was in evidence at his West Los Angeles office. The new superhighway was illustrated on a flow chart in a conference room where staffers edited a video of it on a nearby TV set.
In the lobby was a model of the campus surrounding the Saint John's Health Center, to which he has given $135 million to build a biotech research center and sports medicine clinic.
"There are few Patrick Soon-Shiongs in this world," said retired General Wesley Clark, who has served with him on non-profit boards. "A brilliant doctor, a great businessman and someone who is very patriotic. He understands what it means to give back to his country."
Elsewhere, Los Angeles bears the mark of Soon-Shiong's largesse and his fixation on healthcare. He and his wife operate the Chan Soon-Shiong Family Foundation, which last year endowed a chair at the University of Southern California Viterbi School of Engineering to support research in engineering and medicine.
In 2009, after watching TV footage of a woman dying on the emergency room floor because doctors didn't notice her, he guaranteed $100 million to underwrite efforts to reopen Martin Luther King Hospital. The hospital, which has since reopened, serves the city's low-income population.
The coming months may mark the public convergence of his private passions: health, sports, philanthropy and his adopted city.
He wants to buy AEG in large part because he plans to build a $1.2 billion football stadium to return pro football to the nation's second largest city.
A diehard basketball fan, Soon-Shiong is not particularly keen on football. But he said owning a National Football League team would give him a platform to promote wellness by having players mentor younger fans on exercise and healthy eating, and sharing training and medical techniques with local doctors.
Until recently, Soon-Shiong kept a low profile. He and his wife did not want their name in a press release when they first donated $23 million to Saint John's in 2007 to build a biomedical facility, recalled medical center president Lou Lazatin.
"Finally, they agreed when I told them it would help my marketing," Lazatin said.
SURGICAL EYE FOR DETAIL
Soon-Shiong's business career started in the early 1980s with the help of the National Aeronautics and Space Administration, which gave him $2 million for stem cell research that could one day help treat injuries during space travel.
At the time, he was a surgeon at a hospital affiliated with the University of California, Los Angeles. With the money, he opened a small lab near a veteran's hospital, where he developed treatments to reduce diabetes in pancreatic transplant patients and a cancer-fighting drug that doubled the response rate for the treatment of breast cancer.
His climb was not without bumps. In 1999, his brother Terrence filed a complex suit claiming Patrick Soon-Shiong neglected work on a diabetes drug being developed by a startup in which Terrence had invested. But an arbitrator found in Patrick Soon-Shiong's favor, and he declined to answer questions about the matter.
By 2008, Patrick Soon-Shiong controlled 82 percent of APP Pharmaceuticals, the company he started to develop injectable drugs to treat cancer and other illnesses. Soon-Shiong sold the company for $5.6 billion to Germany's Fresenuis Kabi Pharmaceuticals, netting him $4.6 billion.
In 2010, he sold Abraxis BioScience, which he had spun off from APP in 2007, to pharmaceutical company Celgene Corp. for $2.9 billion. His 82 percent stake was worth $2.4 billion.
Soon-Shiong paid Celgene $135 million for NantWorks, where he had begun the work of creating his planned high-tech health delivery network. He also bought or provided seed money to small technology companies to aid in that effort.
He paid $20 million to buy a controlling interest in KeyOn Communications, which provides wireless broadband service for rural markets, and another $10 million to a stake in Raptor Networks Technology, which makes switching equipment for high speed networks.
"He watches every detail. I get emails from him at 2:30 in the morning, said Stephen Berman, CEO of toy maker JAAKS Pacific, which is licensing technology from one of Soon-Shiong's companies to make interactive toys.
He gives more than just money, says songwriter Burt Bacharach, whose son went to private school with Soon-Shiong's daughter. Soon-Shiong showed up unannounced at Cedars Sinai Hospital one day, says Bacharach, to help doctors find the right combination of drugs to treat the musician's son, who had a persistent staph infection.
For L.A.'s richest man, that patient visit was a brief return to the role of physician that he insists he one day will resume.
@ 2012 Thomson Reuters. All rights reserved.