Later Retirement Reduces Risk For Alzheimer's, Other Forms Of Dementia: Is There An Optimal Age To Retire?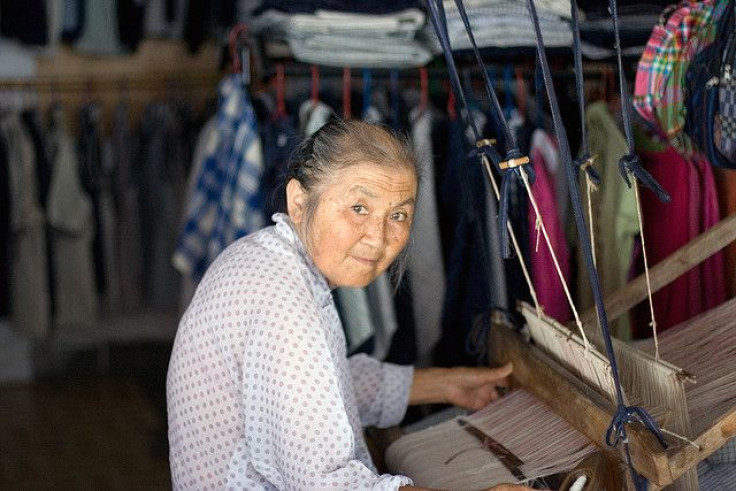 Don't migrate south just yet — delaying retirement keeps the brain active and can help reduce the risk of dementia each year that's spent working, new research reveals.
The study comes from INSERM, France's governmental health agency, and it looks at nearly half a million people to see how retirement can make them less physically challenged, socially active, and mentally capable. The researchers found that with each additional year of work, people's risk of Alzheimer's disease and other types of dementia reduced by 3.2 percent.
The study was led by Carole Dufouil, a scientist at INSERM who presented her team's findings at the Alzheimer's Association International Conference in Boston on Monday.
Thirty-five million people worldwide have dementia, and a full one-seventh of those with Alzheimer's reside in the United States, or roughly 5.3 million people, according to the Centers for Disease Control and Prevention.
Dufouil's study took 429,000 people — at an average age of 72 and who had been retired for an average of 12 years — and analyzed their mental states as their retirements progressed. The subjects' records were obtained via the country's filing system for all self-employed people who pay into a Medicare-like health system. Many of the participants were shopkeepers or craftsmen, such as bakers or woodworkers.
The team found nearly three percent had developed dementia, and the rate of occurrence decreased as retirement age went up. Someone who retired at 65 had about a 15-percent lower risk of developing dementia compared to someone retiring at 60, after other factors that affect those odds were taken into account, Dufouil said.
Dufouil said her team was careful to rule out dementia as a cause for early retirement. To do this, she and the team omitted subjects who developed dementia within five years of retirement, and within 10 years of it.
"The trend is exactly the same," Dufouil said, suggesting that work was having an effect on cognition, not the other way around.
To Retire Or Not To Retire
While Alzheimer's disease currently has no known cure or origin, France's president Nicolas Sarkozy has made preventing the disease a top priority. Combined with Dufouil's study, the president's efforts raise questions, especially in the United States, on whether retiring early only provides short-term gratification.
Conventional wisdom holds that working hard for several decades can open up a rich and fulfilling retirement, one that we intend to achieve as early as possible. France, for instance, mandates retirement in various jobs. Civil servants must retire by 65, Dufouil said.
However, the new study suggests "people should work as long as they want" because it may have health benefits, she added. Keeping active and social, whatever the form, promotes brain health and prevents degeneration.
For some, an active life after retirement works just as well as extending a career.
"My parents are retired but they're busier than ever," said Heather Snyder, director of medical and scientific operations for the Alzheimer's Association. "They're taking classes at their local university, they're continuing to attend lectures and they're continuing to stay cognitively engaged and socially engaged in their lives."
Or consider June Springer, who just turned 90 and was hired as a full-time receptionist at Caffi Plumbing & Heating in Alexandria, Va., eight years ago.
"I'd like to give credit to the company for hiring me at that age," she said. "It's a joy to work, being with people and keeping up with current events. I love doing what I do. As long as God grants me the brain to use I'll take it every day."
In the end, retirement seems to be more of a blank slate than it is total freedom. Many people still need to feel useful after their career has ended, and it's the sense of meaningful activity that motivates them, not necessarily a regular paycheck.
What's more important, Snyder said, is "staying cognitively active, staying socially active, continue to be engaged in whatever it is that's enjoyable to you."
Published by Medicaldaily.com