The Latest New Mom Trend Turns Breast Milk Into Jewelry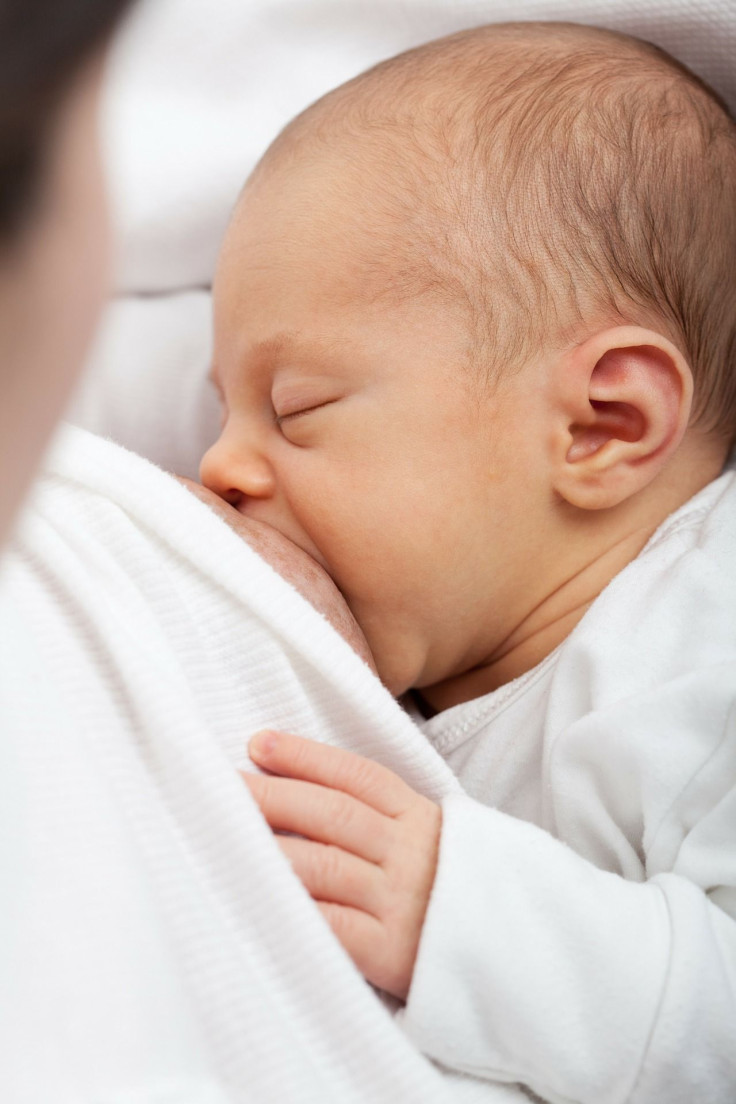 New moms craving a way to display their bond with their newborns can now drape a unique memento around their neck: jewelry crafted from their desiccated breast milk.
Fruit of My Womb, based in Cullman, Alabama, makes keepsakes and jewelry that incorporates breast milk or the cremains of family and friends, Circa reports. Founder Heather Johnson writes on her company's Facebook page that she's a certified phlebotomist and Independent Placenta Encapsulation Specialist. Those who like taking a DIY approach can also buy kits from Etsy to make their own breastmilk jewelry at home.
For those unfamiliar with the world of things that can be made using afterbirth materials, turning your placenta into a pill has become a new trend. Popularized by celebrities like Kim Kardashian, health officials have warned that the practice isn't entirely safe. As we previously reported [LINK?], one doctor claimed it bordered on cannibalism, and the Centers for Disease Control said placenta pills could cause bacterial infections due to bad processing. It is not currently regulated.
Circa writes that Johnson began her company in 2014 after having her second child. Looking for a way to avoid postpartum depression, as she did after her first pregnancy, the mom turned to placenta pills. Many believe the supplement can help with mood and energy after pregnancy, though no scientific evidence exists to support these claims.
Johnson added breast milk jewelry to her online store after taking a class. Now, she sells them throughout the southeast to mothers who treat the creations as keepsakes.
One reviewer on Facebook writes, "Just received my rose milk necklace and It's so perfect. Has such a special meaning for me and my breastfeeding journey with my son."
While some view the jewelry as a special token of child rearing, others see it as an act of feminism.
Marina Gomberg writes about turning her breast milk into jewelry in an article for the Salt Lake Tribune.
"So, I've been surprised that we make nursing and pumping (expressing breast milk for future baby consumption) so uncomfortable for women when they're on the go or at work every day (pro tip: Ask yourself whether you'd eat a meal prepared on a public restroom countertop before asking me why I can't just nurse/pump in the ladies room), and we judge moms when we think they nurse their child too long or not long enough," she writes.
She explained that wearing her breastmilk jewelry is her personal, silent protest over the often less-than-ideal conditions that breastmilk-pumping moms face at work.
"I call it activism by accessory," Gomberg writes of the trend.
While this type of advocacy is definitely creative, it likely won't make it mainstream—unless Kim Kardashian backs it.
Published by Medicaldaily.com