Laughing Gas Successfully Treats Depression: The Future Of Stigmatized Drugs As Treatments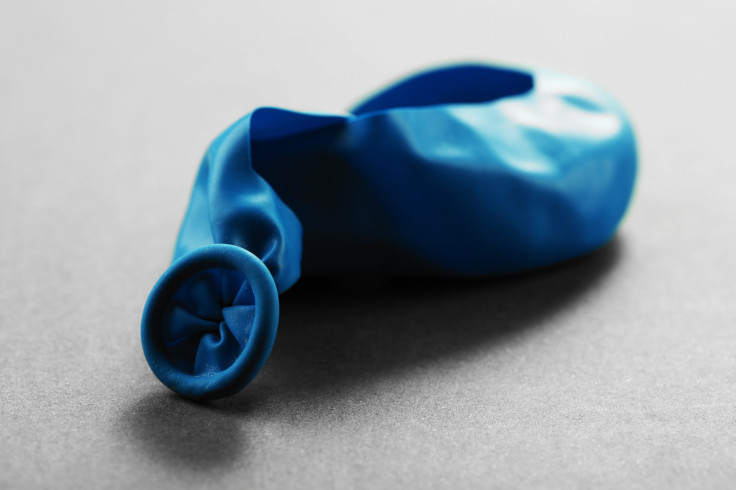 Laughing gas could earn itself a new notoriety in medicine as being an effective treatment for depression and not just another drug to get high off of. Researchers from Washington University School of Medicine in St. Louis, Mo., presented their findings on the power of laughing gas to the American College of Neuropsychopharmacology and published their study in the journal Biological Psychiatry.
"It's kind of surprising that no one ever thought about using a drug that makes people laugh as a treatment for patients whose main symptom is that they're so very sad," the study's coauthor Peter Nagele, assistant professor of anesthesiology, said in a press release. "Our findings need to be replicated, but we think this is a good starting point, and we believe therapy with nitrous oxide eventually could help many people with depression."
Researchers studied 20 patients who had severe clinical depression and weren't responding to any other standard therapy treatments. After inhaling nitrous oxide, better known as laughing gas, two-thirds of the patients experienced improvements in their symptoms the day after treatment. They evaluated the effects of the treatment twice and felt the results were promising enough to give them another dosage. Half were given an oxygen and nitrous oxide mix, and the other half given the placebo version of the air we breathe.
"When they received nitrous oxide, many of the patients reported a rapid and significant improvement," the study's coauthor Charles R. Conway, associate professor of psychiatry at Washington University, said in a press release. "Although some patients also reported feeling better after breathing the placebo gas, it was clear that the overall pattern observed was that nitrous oxide improved depression above and beyond the placebo."
One-third of patients who are clinically depressed don't respond to treatment and are in desperate need of an alternative solution, such as laughing gas. Researchers need to expand and study more patients in order to see if the nitrous oxide works consistently throughout a larger population, and addiction psychiatrist Dr. Howard Forman, the director of the Addiction Consultation Center at Montefiore Medical Center, believes the new treatment approach holds promise.
"As a psychiatrist who is on the ground treating patients, this is a very exciting study," Forman told Medical Daily. "Patients with treatment resistant depression, which is usually defined as having not responded to two or more trials of anti-depressant medication, suffer a great deal and getting these patients well is tremendously challenging and rewarding."
The medical community's hesitation to taking a step toward drugs tainted with stigmatism is valid. Yet, addiction to nitrous oxide is uncommon, along with the use of other inhalants to get high. Abusers will suck in "whippets" of the drug through a blown up balloon, hold their breath and let the euphoric high take over. Your dentist, who typically administers it during routine procedures, will warn you of the common side effects, from headaches to nausea and vomiting. Foreman runs an addiction center and has never seen a case of nitrous oxide abuse.
Last month, the National Mental Health Institute found anti-depressive benefits in ketamine, a commonly known hallucinatory drug street named "special k." It seems these drugs have earned their reputation from prolific use at Phish concerts and the like, but that doesn't mean their future needs to be designed for getting high. If future human trials prove its safety and efficacy, maybe one day nitrous oxide could help more people than it gets high.
"One reason I think it has taken a long time to considering NO as a treatment is the pop culture image that we have of NO [nitrous oxide] which is not very positive," Forman said. "Taken together these images would not inspire most people to say — ah, this looks like an effective and safe treatment for depression. The idea of introducing abuseable drugs for clinical practice is frightening to doctors and it probably should be. Our experience of relieving minor aches and pains with oxycontin has fueled a narcotic dependence crisis that we are only beginning to get a handle on in the United States."
But that didn't stop Dr. Forman from saying, "We don't really have options now for a same day therapy that works. We have to be excited about this to reduce the window of suffering."
Source: Conway CR and Nagele P, et al. Nitrous oxide for treatment-resistant major depression: a proof-of-concept trial. Biological Psychiatry. 2014.
Published by Medicaldaily.com