Legal Cannabis Market In US To Grow 14% Annually From 2020-2025
Total sales of legal marijuana or cannabis in the U.S. states where medical marijuana is legal is expected to soar to almost $30 billion by 2025. It should grow at a compound annual growth rate (CAGR) of 14 percent over the next six years.
This data from "The U.S. Cannabis Report 2019 Industry Outlook" from marijuana industry research firm New Frontier Data (NFD) also assumes more states will legalize medical marijuana from 2020 to 2025. At present, 33 states and Washington, D.C., have legalized medical marijuana, while 10 states (plus D.C.) have legalized recreational weed.
Based in Washington, D.C., NFD delivers cannabis industry data, intelligence and custom advisory services to investors and businesses.
Its 2019 cannabis report also estimates annual sales of medical cannabis at $13.1 billion by 2025 for a CAGR of 17 percent. Adult-use sales are projected to jump by 16 percent from 2020 to 2025 to a total of $16.6 billion.
The number of weed users is also on the rise. The report estimates at least 38.4 million U.S. adults consume cannabis at least once annually. These people derive their pot from either a legal or illicit source.
Of the total marijuana users, 36 percent said they use cannabis daily while 59 percent use cannabis at least once a week. The report also revealed young people are more likely to do weed. Americans between the ages of 25 and 44 comprise 45 percent of cannabis consumers.
The $30 billion estimate of U.S. legal sales for 2025 is "significant" because her company tends to take a cautious "if not conservative" approach in its projections, according to Giadha Aguirre de Carcer, NFD founder and CEO.
One particularly welcomed development over the past year was the continued and "dramatic" capital inflow into the U.S. cannabis industry.
"Foreign investment into the U.S. cannabis industry remains strong and domestic consumption continues to rise, especially as new states legalize," de Carcer noted.
NFD expressed surprise at the popularity of CBD (cannabidiol) in the U.S. after the December 2018 passage of the Farm Bill. It was also taken aback by surging marijuana sales in newly legal markets such as Nevada and Oklahoma.
NFD noted "canna-tourists flocking to the states well-appointed dispensaries, and the latter shattering records as the country's fastest growing medical cannabis market."
Weed has also made its way into the U.S. political discussion. Almost every Democratic presidential candidate "has affirmed support for some measure of federal cannabis policy reform, adding to the likelihood of a substantial policy debate during the 2020 election cycle," John Kagia, NFD chief knowledge officer, said.
Kagia pointed out a majority of Americans supporting legalizing marijuana and "support among younger voters being dramatically higher than that of older voters, the trend toward a more accepting view of cannabis will be generational."
Kagia sees a "dramatic reassessment of cannabis's place in society and the escalation of the legalization debate in capitals and local communities across the country."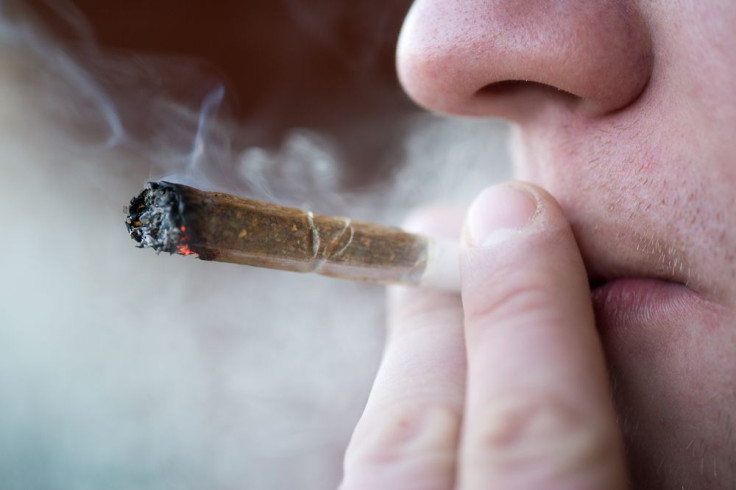 Published by Medicaldaily.com