Leprosy In The US? Ohio Prison Takes 'Abundance Of Caution' After Inmate Gets Diagnosed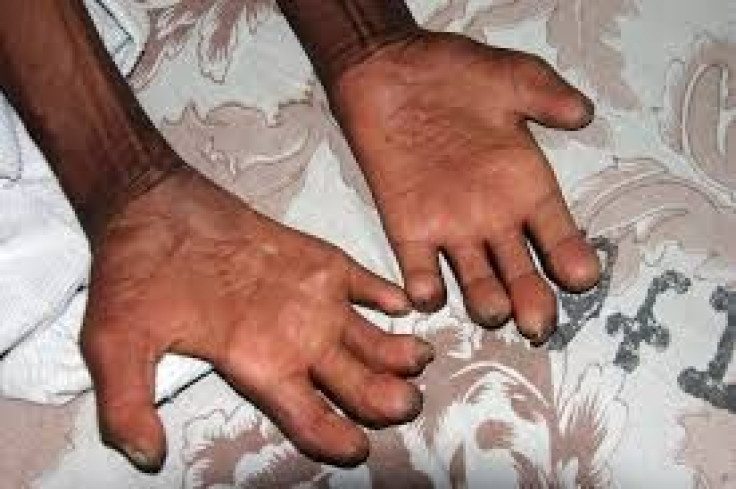 The National Hansen's Disease Center, a branch of the Department of Health and Human Services, has confirmed that a prison inmate at the Chillicothe Correctional Institution in Ohio was diagnosed with leprosy this past Tuesday. Although no inmates or prison staff have showed symptoms of leprosy, Stuart Hudson, chief of medical services for the Ohio Department of Rehabilitation and Correction, said all inmates who came within a 3-foot radius of the man will be screened for signs of the infectious disease.
According to the World Health Organization, leprosy, also known as Hansen's Disease, is a chronic bacterial disease affecting the skin, peripheral nerves, eyes, and upper respiratory tract. While it is not considered highly infectious, it can be transmitted via droplets from the nose and mouth. Leprosy is curable, but left untreated it can cause permanent damage to the patient's skin, nerves, limbs, and eyes. At the end of 2012, 189,018 global leprosy cases were identified; however, the following year 232,857 new cases were diagnosed.
The Ohio inmate diagnosed with leprosy, originally from Micronesia, where he most likely contracted the disease, has been in the Ohio prison system since 2011. Over the past three years the inmate has been housed in three different prisons and a jail. He is currently being treated at Franklin Medical Center in Columbus, The Columbus Dispatch reported. Dr. May DiOrio, epidemiologist with the Ohio Department of Health, has advised officials to ask inmates and staff about skin lesions during their annual tuberculosis screening.
Hudson said that he has no concerns regarding further spread of the disease considering 95 percent of humans are naturally immune to leprosy. There are currently 6,500 reported cases in the U.S. Mycobacterium leprae, the bacteria responsible for leprosy transmission, is slow moving, which is why incubation can take up to five years and symptoms may not show up for 20 years. "We do not feel there is a great risk of transmission, but we are being overly cautious," Hudson said.
Published by Medicaldaily.com