Leslie Carter's Autopsy Inconclusive, Toxicology Results May Reveal More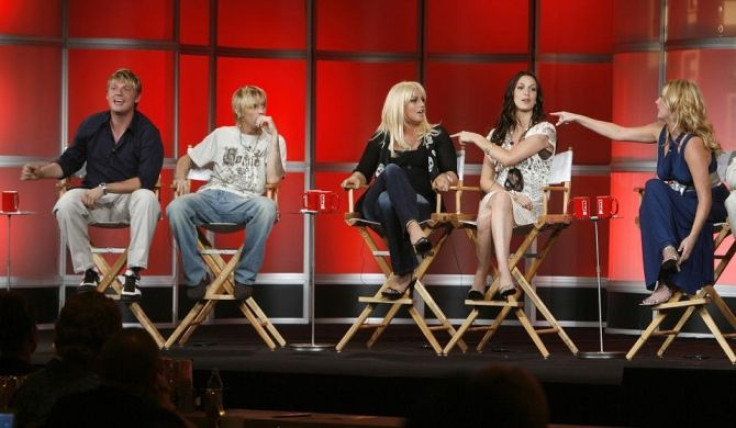 Leslie Carter's autopsy was inconclusive, the Chautauqua County Coroner's Office said Wednesday. The announcement comes a day after the 25-year-old sister of Backstreet Boys star Nick Carter was found dead in her upstate New York home.
The coroner's office is still awaiting toxicology tests to determine the cause of death for the late "Like, Wow!" singer.
Coroner Richard Mackowiak told E! Online that there were no visible signs of trauma to Leslie Carter's body and that toxicology test results are pending, which could take up to four to six weeks before they are revealed.
"The body has been released to the family," Mackowiak said on Wednesday. "Results of the toxicology test are made public at the discretion of the family."
There was speculation that Leslie's death could have been caused by prescription medication, unnamed sources close to the 25-year-old told TMZ on Wednesday. The source said that she had just moved from Canada to upstate New York to live with family members, and she struggled with prescription drug abuse with medications like Xanax.
However despite her purported drug addiction problem, TMZ reported that her family members believed that Leslie would be alright to stay home alone for an hour while they ran some errands on the day of her sudden death. Sources had told TMZ that when her family returned, Leslie was already unconscious.
Officials were called to the scene, but the singer could not be revived.
The singer leaves behind her husband Mike Ashton and their 10-month-old daughter Alyssa Jane. Leslie had always been less famous than her two brothers who were also singers.
Leslie had recorded a debut album under Dreamworks Records label in 1999, but her album was never released. Although, her song "Like, Wow!" did appear in the first "Shrek" movie soundtrack in 2001, she is best remembered for appearing alongside her siblings on the "House of Carters" reality show that aired in 2006.
Published by Medicaldaily.com