Less Than Six Hours of Sleep Can Increase Inflammation In Women With Heart Disease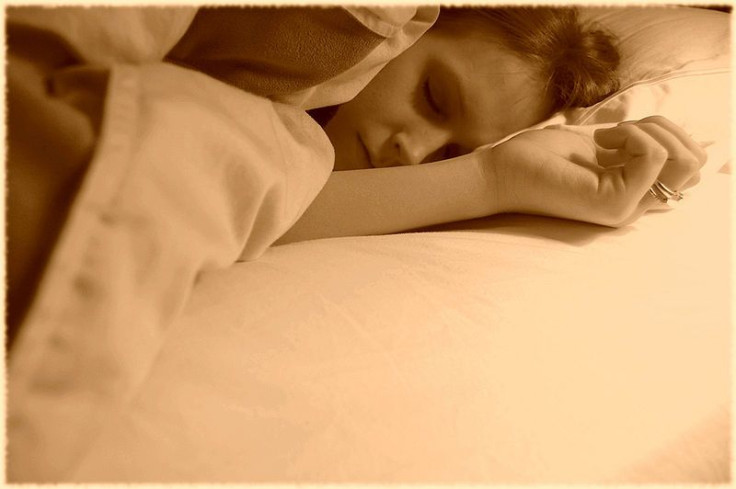 Many studies have shown the detriments of little sleep for a person's health. Now, adding to that list, researchers at the University of California, San Francisco, have found that women who get less than six hours of sleep each night experience more inflammation, which could exacerbate their existing heart disease.
Researchers tracked 700 patients with stable coronary heart disease from 2000 to 2005, periodically asking them to rate their overall sleep quality on a five-point scale. Male subjects averaged 66 years old, and females averaged 64.
Along with the self-reported rating, the researchers also analyzed participants' biomarkers for inflammation, including interleukin-6, C-reactive protein, and fibrinogen. They found that poor sleep correlated to an increase in biomarkers among women. Interestingly, there was no correlation in men. Women who reported very poor or fairly poor sleep quality showed 2.5 times more biomarkers than that of men, even when adjusting for factors such as lifestyle, medication use, and cardiac function.
The goal of the study was to learn about the relationship between sleep quality and changes in inflammation levels. Inflammation is common among people with heart disease and stroke. It occurs when risk factors, such as smoking, poor diet and high blood pressure, resulting in fatty deposits to accumulate on the walls of arteries. Inflammation is a protective attempt to sever the deposits, but may lead to further narrowing of the arteries or blood clots, according to the American Heart Association.
"Inflammation is a well-known predictor of cardiovascular health," said Aric Prather, lead author of the study and a clinical health psychologist and assistant professor of psychiatry at UCSF. "Now we have evidence that poor sleep appears to play a bigger role that we had previously thought in driving long-term increases in inflammation levels and may contribute to the negative consequences often associated with poor sleep."
But researchers suspect that the increased risk of inflammation for women followed from low levels of estrogen in post-menopausal women. Estrogen is believed to protect the heart against disease.
"It is possible that testosterone, which is at higher levels in men, served to buffer the effects of poor subjective sleep quality," they wrote in the study.
Still, getting less sleep is a major issue for overall health. There is a growing body of evidence suggesting it can lead to weight gain, and just last month, there were two reports showing it increased the risk for depression and suicide. Researchers found that for every extra hour of sleep gained by a person with insomnia, was associated with a 72 percent reduced chance of attempting suicide by 72 percent.
Source: Prather, AA, Epel, ES, Cohen, BE, Neylan, TC, Whooley, MA. Gender differences in the prospective associations of self-reported sleep quality with biomarkers of systemic inflammation and coagulation: Findings from the Heart and Soul Study. Journal of Psychiatric Research. June 2013.
Published by Medicaldaily.com