For Trans People, Family Rejection Tied To Suicide Attempts, Substance Abuse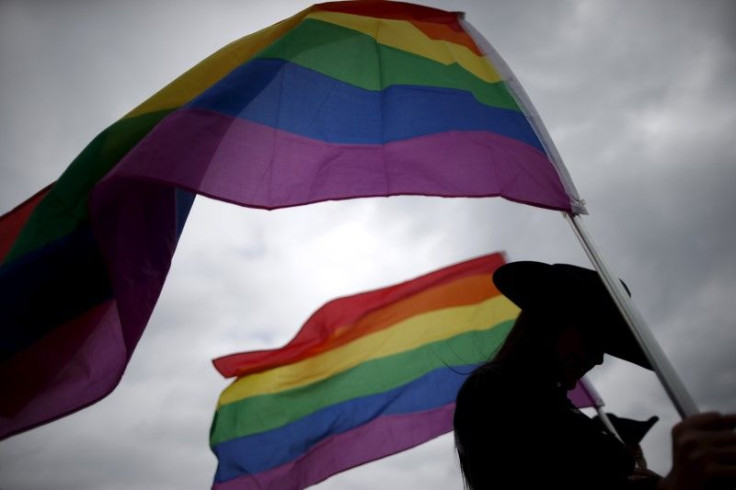 (Reuters Health) - For transgender or gender non-conforming individuals, as rejection from family members increases, so does their likelihood of suicide attempts or substance abuse, according to a new study.
"People should understand that families matter," said researcher Sarit Golub, of Hunter College and the Graduate Center of City University of New York (CUNY). "When people are rejected by their loved ones, it can have serious emotional and social consequences."
Golub and co-author Augustus Klein write in the journal LGBT Health that past research suggests transgender people have increased risks for health problems, including suicide, substance abuse, depression and human immunodeficiency virus (HIV), which causes AIDS.
Among the challenges faced by transgender individuals, they add, are poverty, violence, incarceration and discrimination in housing, employment and healthcare.
For the new study, Golub and Klein analyzed data from 6,456 U.S. adults ages 18 to 98 who participated in the National Transgender Discrimination Survey in 2008 and 2009.
Participants were asked if they had ever attempted suicide or ever abused drugs or alcohol to cope with transgender-related discrimination.
The survey also asked how families reacted to learning that participants were transgender or gender nonconforming. For example, participants were asked if their relationship with their spouse or partner ended, and whether family members chose not to speak or spend time with them.
About 54 percent of participants experienced a low amount of family rejection, about 31 percent experienced a moderate amount of rejection and about 14 percent experienced a high amount of rejection.
About 42 percent of participants reported attempting suicide at some point in their lives, and about 26 percent reported abusing drugs or alcohol.
People who faced a moderate amount of family rejection were about twice as likely to report attempting suicide than those with a low amount of family rejection. Those who experienced a high amount of family rejection were over three times as likely to report a suicide attempt.
Likewise, the odds of alcohol or drug abuse increased as people experienced more family rejection.
"For transgender or gender non-conforming individuals, this rejection is based on a failure to accept a fundamental part of that individual's identity - what they feel to be their core self," Golub told Reuters Health by email. "We are saddened by these findings, and believe they are a call to action for those who work with and care about the transgender community."
The new study can't prove family rejection causes the increased risk of suicide and substance abuse, however. And the researchers admit that they lack information on the context of family rejection. Furthermore, the study findings may not be generalizable to a wider population, because most participants were white, educated and employed.
"These data are very preliminary, and need to be followed-up by both replication and studies that can help us better understand specific family dynamics that impact the health and wellbeing of transgender individuals," said Klein, who is also a researcher at Hunter College and the Graduate Center of CUNY.
But understanding the negative role of family rejection is not enough, he added.
"We want to understand protective factors associated with family acceptance, love and support," he said by email. "Support from close others can often mitigate the negative effects of the structural and institutional discrimination and violence experienced by transgender people."
SOURCE: http://bit.ly/1P1s42D LGBT Health, online May 25, 2016
Published by Medicaldaily.com