Hispanic Americans Have Longest Life Expectancy, While Death Rate For Whites Rises Due In Part To Drug Overdoses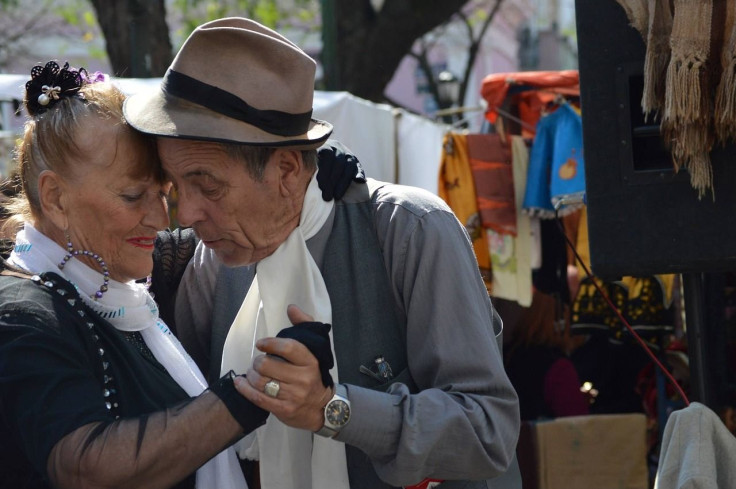 The Centers for Disease Control and Prevention has released its life expectancy data for 2014, revealing that life expectancy has declined slightly for white Americans. Experts say the dip may be a sign that rising rates of drug overdose in young and middle-aged whites is shortening life spans for the white population as a whole.
According to the Associated Press, Hispanics had the highest life expectancy in 2014, at 84 for women and a little over 79 for men. Black Americans were on the opposite end of the spectrum, with average life expectancies of 78 and 71.8 for women and men respectively. Whites, though their expectancy fell, grabbed the middle ranking with 81 for women and 76.5 for men. Whites were the only racial demographic to see a drop in life expectancy — blacks rose an entire year to 75.6 in 2014, and Hispanics jumped from 81.6 to 81.8 overall.
Recent studies have found unexpectedly high rates of death among less educated whites and younger whites. This pattern was puzzling to demographers, but Elizabeth Arias, a statistician at the National Center for Health Statistics who analyzed the data, pointed at the group of whites who were in their mid-20s to mid-50s as a major problem.
"The increase in death in this segment of the population was great enough to affect life expectancy at birth for the whole group," she told The New York Times. "That is very unusual."
Liver disease, drug overdoses, and suicide were among the main reasons for the increased number of deaths in the white population, according to Arias. Life expectancies for this demographic had been climbing for decades, but stagnated in 2012 and 2013. Occasional dips in life expectancy are not unheard of. Around the time of the AIDS epidemic in 1993, the life expectancy for the entire country dipped, and it did so again in 2005 around the time of a particularly nasty flu season.
These temporary drops are considered statistical blips, said Robert Anderson of the National Center for Health Statistics. The 2014 decline could fit into this category or, according to Anderson, "it could be a harbinger of things to come."
Usually life expectancy is unaffected by deaths in people who are in middle age or younger because these deaths are so rare. Experts have most often associated an uptick in these kinds of deaths with men going to war or an epidemic.
"There is the expectation that life expectancy will go up every year, and that has been realized just about every year over the past century," said Samuel Preston, a demographer at the University of Pennsylvania.
Published by Medicaldaily.com