The Life Improving Benefits of Yoga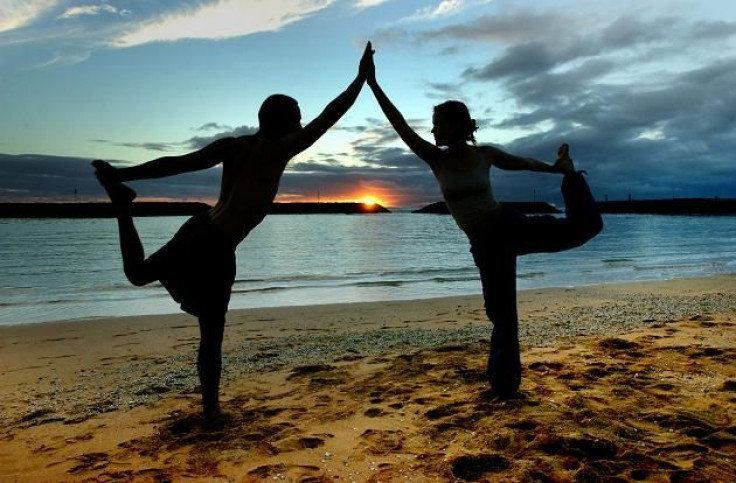 A lot of people have heard about yoga. Some say it's cool and some say it's fun to do but not all really understand the things that you can from hitting the mat and doing some poses. In fact others might say it's silly or will not have any benefit at all. You can't fully appreciate what yoga can bring to you if you don't actually try it. So, you need some sort of a motivation to try one? And that's what you are about to find out. Self.com has presented the best benefits you can get from doing yoga exercises. Here are some of them.
Goodbye Depression
Yes, for starters, yoga can make a person's life lighter and happier. According to a study that was done at the Boston University School of Medicine and McLean Hospital, GABA, or Gamma-Amino butyric acid, a hormone that's being produced by the brain increases by 27 percent when an individual participates in yoga. GABA is linked to cases of depression especially if its level is low. Now, with an hour of standing sequence called asanas, you can actually become happier. Say goodbye to depression with yoga exercises.
Erasing Aches
If you are suffering from excruciating back pains, yoga is best for you. A study in Spine revealed that back pain sufferers who enrolled in a 90 minute yoga class, 2 times a week for about 6 months were relieved from their burdens by 56 percent. Those who are having treatment are only relieved by about 16 percent. That's a huge distance when it comes to easing pain. Yoga will improve a person's posture and will strengthen his/her back muscles which will kiss these pains goodbye.
Sleep Improvement
Yoga is also great for those who find a difficult time to sleep. A study that was conducted at Brigham and Women's Hospital revealed that yoga can make a person feel relaxed. This state will let him easily fall asleep. Insomnia can be linked to stress so, if you are stress free you can easily doze off without any problem. If you are feeling stressed or can't sleep, just enroll a three weekly yoga session and you'll find napping to be easier than ever before.
Confidence, On the Rise
Yoga is your road to increased self-confidence; that's what researchers say. According to studies done at the University of California, women who had regular yoga sessions were 20 percent more satisfied with their bodies than women who were doing aerobic exercises. Take note, those two groups all have the same result when it comes to weight loss. The most probable reason is simple; yoga digs deeper into your inner self while other exercises just focus on your physical looks.
A Life of Serenity
Say "Namaste" to stress. Studies reveal that women who hit the mat at least once a week for about two years are 41 percent more relieved from stress inducing tension-triggered cytokine. It's a kind of protein which makes a person feel tired and emotionally imbalanced. This is in comparison to those who are new to the yoga world.
These benefits are more than enough to make your life happier and better. If you are under tons of pressures these days, probably it's time to take a break and really give time to yourself. Be happy, stress free and satisfied through yoga.
Randy Perry from Yoga Baron is a yoga enthusiast. He wants to share the knowledge and the benefits a person can get from this worthwhile activity to every person without any charge. If you want to know more about yoga and yoga business, feel free to visit http://www.yogabaron.com/mindbody-online-discount.
Published by Medicaldaily.com