Life Threatening Tick Infection Found in U.S. Blood Supply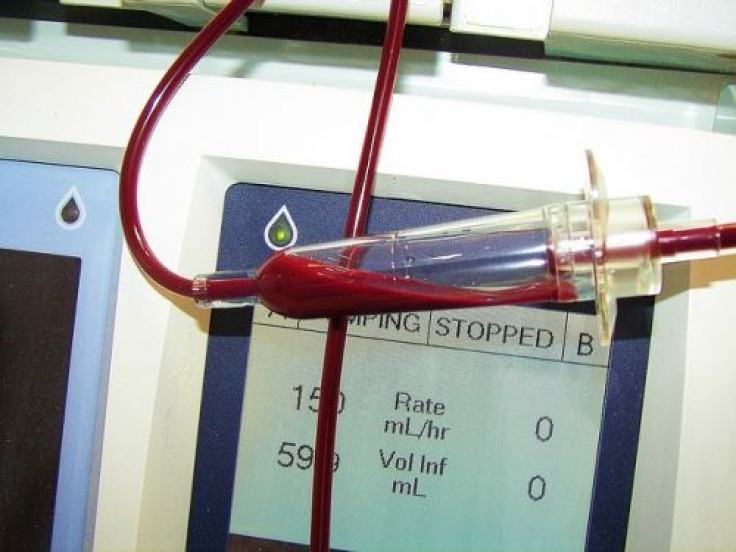 A rare but life-threatening infection called Babesiosis, usually caused by tickborne disease, has been transmitted through the U.S. blood supply, new research by the United States Government found.
Babesiosis, a parasitic infection transmitted through tick bites, can also be acquired via blood transfusion and may result in the life-threatening disease. There is no U.S. Food and Drug Administration–licensed test to screen blood donors for Babesia infection, researchers said.
"Our findings underscore the year-round vulnerability of the U.S. blood supply - especially, but not only, in and near babesiosis- endemic areas", wrote Dr. Barbara Herwaldt of the Center Disease Control and Prevention in the Annals of Internal Medicine.
"They also highlight the importance of multiagency collaborative efforts to detect, investigate, and document transfusion cases; to assess the risks for transfusion transmission; and, thereby, to inform the scope of prevention measures," the research said.
Babesia infection can range from lack of symptoms to severe manifestations, in part depending on age or if the person has a previous condition. Clinical infection is characterized by hemolytic anemia and nonspecific flu-like symptoms (such as fever, chills, and myalgia). Complications can include dysfunction of multiple organs, disseminated intravascular coagulation, and death.
Babesiosis Research Results
Among the 159 cases of Babesiosis included in the research, blood donors were implicated in 86 percent of them (136 cases).
The case-patients' median age was 65 years (range, less than 1 to 94 years). Most cases were associated with red blood cell components; 4 were linked to whole blood–derived platelets.
Cases occurred in all 4 seasons and in 22 (of 31) years, but 77 percent (122 cases) occurred during 2000–2009. Cases occurred in 19 states, but 87 percent (138 cases) were in the 7 main B. microti–endemic states. In addition, 3 B. duncani cases were documented in western states.
Published by Medicaldaily.com