Lifestyle Program May Cut Diabetes Risk in Half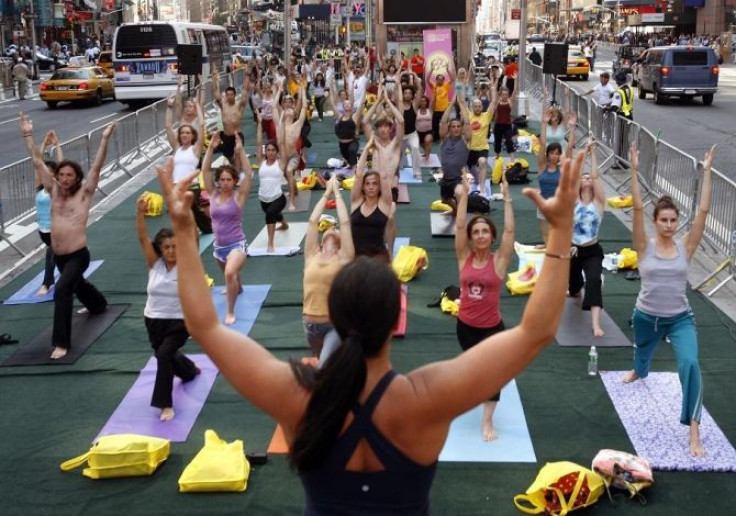 Lifestyle interventions may decrease the risk of diabetes by half in people progressing towards diabetes, according to an analysis of 28 studies that tested variations of the Diabetes Prevention Program trial in real-world settings.
Researchers from Emory University said in a study published in the January issue of Health Affairs that a number of studies have shown that health programs could significantly delay or prevent the costly chronic disease that affects nearly 26 million Americans.
Participants on average lost about four percent of baseline body, enough weight loss to offer diabetes protection, went a year after enrollment in these lifestyle programs, and regardless of the price of the program the amount of weight lost was about the same, researchers said.
Participants in the original DPP trial were given exercise shoes, meal replacement shakes, gym memberships and personal coaching by licensed health professionals that totaled at about $1,400 per person during the first year of the study, according to lead author Mohammed Ali, assistant professor of global health at Emory's RSPH.
"Over the years, a number of studies have tried to adapt the program and make it more affordable. My colleagues and I scanned the literature to find all such studies in the US, and combined the data to see what kind of average weight loss benefit is possible across all of these studies as moderate (5-7 percent) weight loss was the key driver of success in the DPP trial," said Ali.
The current health care system is flawed, and often leads to partial and expensive care for chronic conditions like type 2 diabetes, according to Kenneth Thorpe, co-contributor to the review.
Measures from the Affordable Care Act will "maximize diabetes control opportunities" by concentrating on three strategies: National expansion of the DPP, establishing community health teams, and using Medicare teams to connect public health, prevention and treatment, Thorpe said.
Published by Medicaldaily.com