Lifting The Veil on Patient Records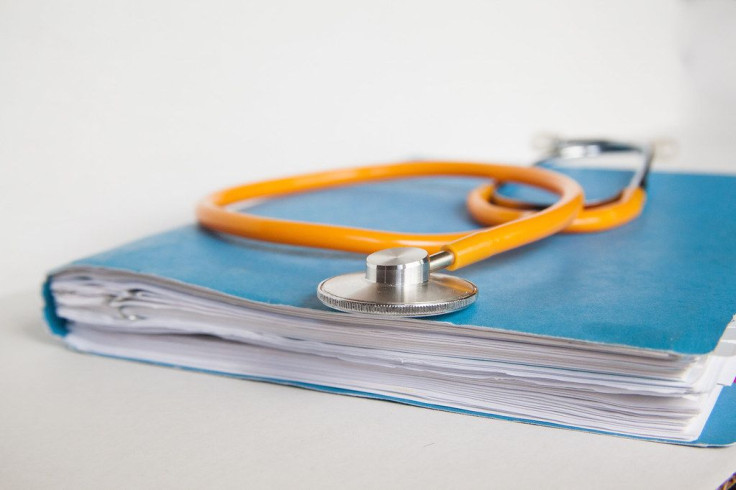 On December 13, 2016, Congress signed into law the 21 st Century Cures Act (Cures Act), which sought to speed the development of medical products and to get new medical advances into the hands of patients in a faster, more efficient way.
The Cures Act also gave patients control over their healthcare information. In order to do so, the Act requires healthcare groups to provide patients with electronic access to test results, pathology and imaging reports, and their doctor's clinical notes. This "open note" mandate is due to go into effect April 5, 2021.
"Patients will typically see more robust information being delivered to their EHR portal," said Dan Golder, DDS, principal at Impact Advisors, a healthcare consulting firm. "This includes clinical notes (such as progress notes or procedure notes) which many organizations have traditionally not shared with patients."
That will improve transparency for patients everywhere, said Norman H. Chenven, MD, founding CEO of Austin Regional Clinic and vice-chair of the Council of Accountable Physicians Practice (CAPP). Dr. Chenven's multispecialty group is set up to communicate with patients post-visit. "We're structured so that we give patients an after-visit summary most of the time." What's included: a summary of the visit, including medical recommendations.
Patients, he said, have had online access to notes and lab results in many practices for some time. Adding doctor's notes to that, he said, "[won't be a terrible change for our world."
What patients say
OpenNotes began in 2010, a few years before the Cures Act was signed into law. It began as a study with 105 primary care physicians and 19,000 patients in healthcare systems in rural Pennsylvania, Seattle and Boston. Since then, 250 health systems have started sharing clinical notes with their patients.
In a 2019 study published in the Annals of Internal Medicine, those patients who read their clinical notes told the study authors that they understood better what their medical conditions were about, prepared themselves better for an office visit, were more mindful of how they maintained their health and were more adherent to their prescribed medications.
Cancer patients have especially benefited. In a study that appeared in Cell, the study authors analyzed surveys completed by clinicians and patients. The authors noted 70% of the physicians who treated cancer were in favor of sharing notes, and nearly 100% of patients felt the same.
How to access records
First, patients need to gain access, which Dr. Golder said may already be in place. "Many patients already have access to a patient portal, and can access a good chunk of their information there," he said. Now with improved access because of the Information Blocking rules, patients with portal access will see more detailed information, including doctor's notes and test results.
For patients without portal access, they can ask their provider how to make a request. Some providers have online forms, but for others, "call the healthcare facility and ask to speak to the health information department," said Danika Brinda, MD, president and CEO of TriPoint Healthcare Solutions, a healthcare and patient privacy consulting firm.
Once a records request has been made, Dr. Brinda said providers have 30 days to fulfill the request. What a patient discovers in his records – specific terms or confusing language or acronyms – could be misinterpreted easily, said Dr. Brinda. "That's one challenge we face. As we become more transparent, how do we make sure the patient truly understands that [information]?"
It's a challenge that Dr. Golder thinks will benefit healthcare overall. "Patients are going to have time to look at, read, digest, and then have that dialogue with their doctors, which is so important in establishing a relationship with a provider as well as understanding your care."
Dr. Brinda suggested that patients look for help with their notes' interpretation, perhaps from a nurse or other medical professional who understands the terminology. Providers, she said, can offer some clarity on more confusing documentation.
Patient's rights
What healthcare providers cannot do is deny access or delay indefinitely the request for records. "There can't be barriers for patients to gain access," Dr. Brinda said.
That starts with the request itself. Federal guidelines, Dr. Brinda said, state that healthcare organizations cannot create undue burden on patients trying to access their records. Providing online or mailed request forms should be standard practice, and patients have the right to select the way they will receive their records.
Patients also are allowed to request that they receive the information in a non-encrypted form, Dr. Brinda said. The provider does have the right to ask the patient to put the request in writing.
If a patient sees an error or she disagrees with some aspect in the notes, Dr. Brinda said the patient can request an amendment. "The provider's right is to review and approve or deny that request."
"I think it's a good thing overall," said Dr. Chenven of patients' ability to see the entirety of their medical profile.
Dr. Golder agreed. "Going forward, the opportunity for better communication is what folks should really focus on, because that is the win-win."
Published by Medicaldaily.com