Linda Perez, 18, Slips Into A Coma After A Questionable Breast Agumentation Surgery In South Florida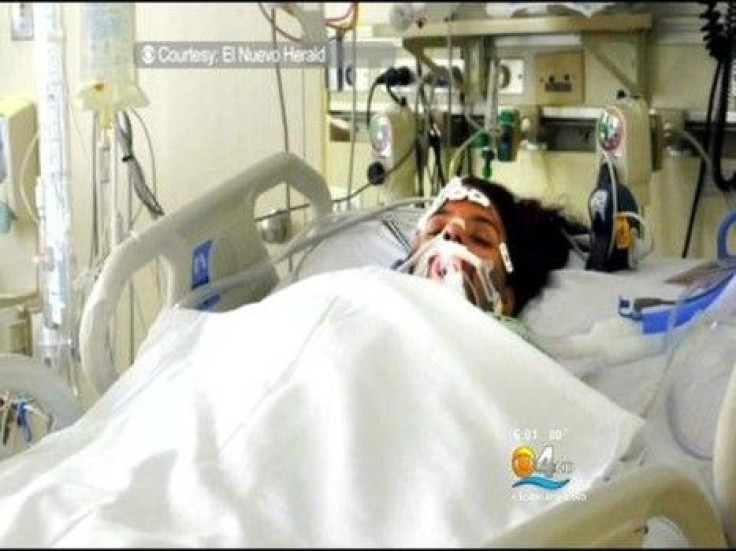 A Florida teen is fighting for her life after a routine breast augmentation surgery went awry, leaving 18-year-old Linda Perez in a coma. The mother of a 3-year-old girl went into the Coral Gables Cosmetic Center In Miami for her surgery and left unconscious in an ambulance soon after.
In a report by CBS Miami, the anesthesiologist Dr. Mario Alberto Diaz served time in federal prison in 2006 for illegally dispensing at least 53,000 doses of pain pills over the Internet, and had his Florida medical license suspended for six months.
"We are hurting for our daughter," said Fernando Izquierdo to CBS4. "We're going through a terrible time. It's very sad."
The cosmetic center advertises their saline implants at $2,800 for the procedure, a price below the national average. According to the American Society for Aesthetic Plastic Surgery, the average cost of breast augmentation surgery starts at $3,000 and the price varies depending on if they are saline or silicone implants.
"Hopefully, God will save her," her mother, Mariela Diaz said to CBS. "We are grateful for all the prayers. My daughter is a very beautiful, very loving girl."
Kubs Lalchandani, an attorney for Coral Gables Cosmetic Center refused to comment on the case, stating to CBS that, "For privacy reasons the center cannot comment on any medical issues related to patients."
Published by Medicaldaily.com