Lipitor Lawsuits, Alleging Link To Type 2 Diabetes, Increase Dramatically Over The Past 5 Months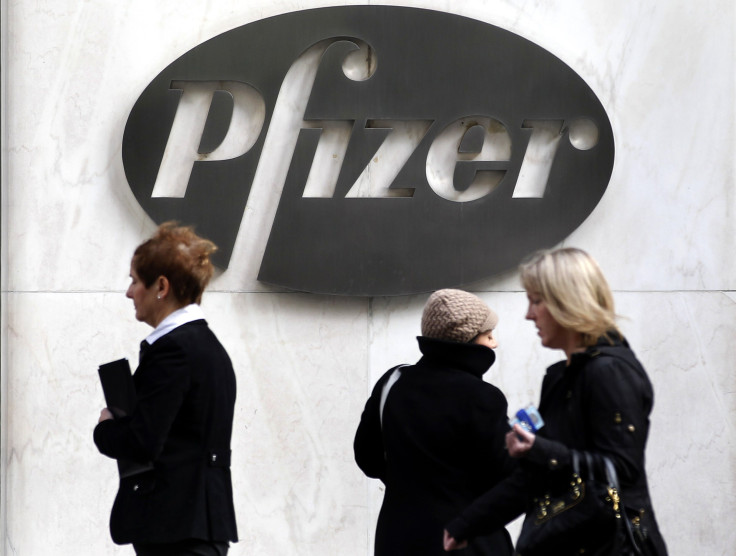 Pfizer faces fallout from those who allege its anti-cholesterol drug Lipitor, the best-selling prescription drug of all time, was not beneficial to their health. Reuters reports its own review of court filings shows a recent steep rise in lawsuits filed by women in the United States who say taking Lipitor gave them type-2 diabetes (adult-onset diabetes). The number of suits rose from just 56 to nearly 1,000 over the past five months alone.
According to Drugwatch, the lawsuits allege the pharmaceutical powerhouse knew or should have known about the risks of diabetes and engaged in 'overly aggressive and misleading marketing' of Lipitor. "The Company has at all times provided physicians with accurate information regarding the benefits and potential risks of Lipitor in the medicine's FDA-approved label," a spokesperson for Pfizer told Medical Daily in an email.
In 2012, when ordering label changes for Lipitor and other statin products, the Food and Drug Administration said use of these products had been linked to memory loss and a "small increased risk" of raised blood sugar levels and the development of Type 2 diabetes. Diabetes is a problem with your body that causes blood sugar or glucose levels to rise higher than normal. Reuters noted it is not unusual for a surge in lawsuits to occur after the FDA orders a drug maker change its label to warn users of newly discovered risks.
One factor suggesting these lawsuits may not be easily successful is an FDA official highlighted the benefits of statins even while commanding the label change. "Clearly, we think that the heart benefit of statins outweighs this small increased risk (for diabetes)," wrote Amy Egan, a deputy director for safety at FDA's Division of Metabolism and Endocrinology, in 2012. Her statement also noted the new information "should not scare people off statins." Such drugs work in your liver to reduce production of cholesterol, a waxy substance that can form plaque on your artery walls and prevent your heart from getting the blood it needs.
In the U.S., more than 29 million patients have been prescribed Lipitor; since it entered the market in 1996, global sales for Lipitor have topped $130 billion. Seemingly, then, the number of potential plaintiffs is enormously high and may rise depending on the outcome of the first case, scheduled to be tried in 2015. Reuters reports this current spike in lawsuits comes with a decision to consolidate all Lipitor diabetes lawsuits from around the country into a single Federal courtroom in Charleston, South Carolina. Pfizer argued consolidation would prompt copycat filings when opposing this ruling.
Among the plaintiffs profiled by Drugwatch, Patricia Colbert of Virginia received a 2012 diagnosis of type-2 diabetes despite healthy weight and diet. She was prescribed Lipitor in 2010 to lower her cholesterol and heart disease risks. Similarly, Kimberly Hines of Illinois was "healthy... before taking Lipitor to regulate LDL and to reduce the risk of heart disease." Despite a healthy lifestyle, she, too, was diagnosed with type 2 diabetes just two years after receiving her original prescription for the drug in 2008.
"Pfizer denies the plaintiffs' claims that Lipitor caused their new onset diabetes, a medical condition that is highly prevalent in the patient population prescribed statins, and we intend to vigorously defend against the allegations," noted a company spokesperson in an email to Medical Daily. In its most recent financial statement, Pfizer noted a "strong operational performance" of Lipitor, "primarily in China."
NOTE: An earlier version of this article did not include comments from the company, which were sent to Medical Daily after the story was posted.
Published by Medicaldaily.com