Liquid Nitrogen Pool Party? Jägermeister Stunt Leaves 8 Hospitalized And 1 In Coma, Criminal Charges May Soon Follow [VIDEO]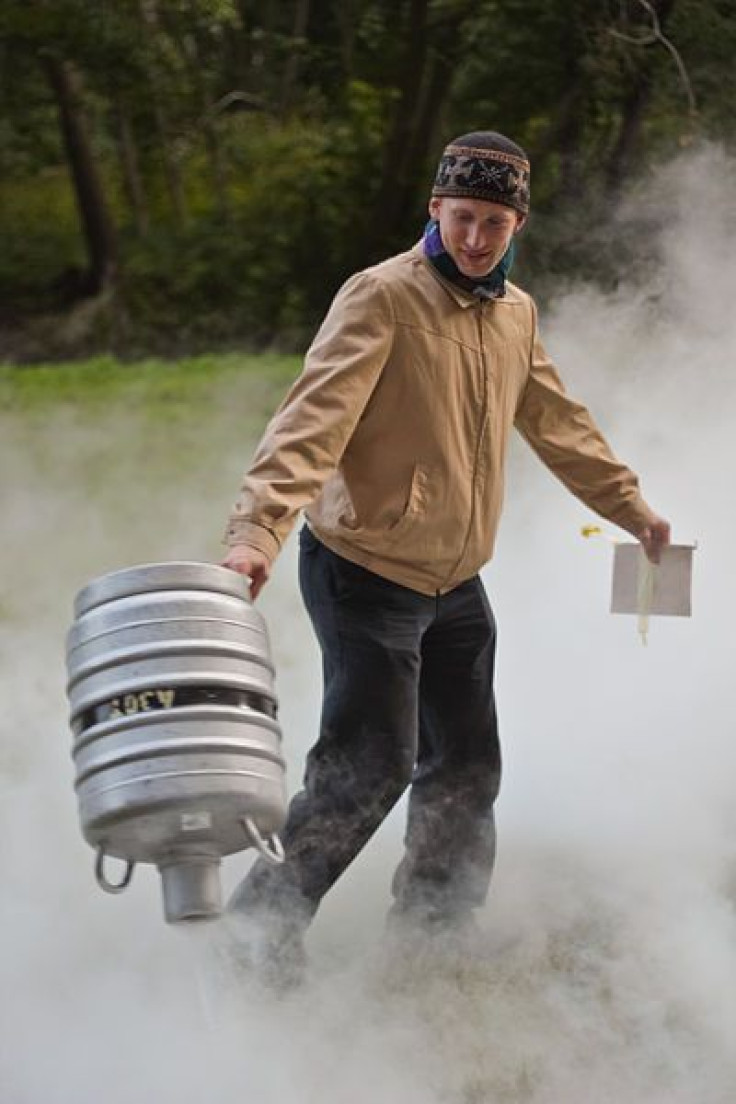 Organizers of a party thrown by the German liquor company Jägermeister probably thought it would be cool to pour liquid nitrogen into a pool full of partygoers. But after the stunt left guests scrambling for the nearest exit and gasping for air, they're likely wishing they re-thought that idea.
In Mexico, a fun pool party turned near deadly when event organizers poured four bottles of liquid nitrogen into the pool where about thirty guests were swimming. When the nitrogen combined with the chlorine in the pool water, a toxic cloud covered the swimmers, making it difficult for them to breath. Victims were pulled from the water by fellow partygoers and paramedics.
"They realized that I had fainted because they saw the tray floating alone in the pool," Jael Jimenez, a hostess at the party, told Milenio.com. "Otherwise, I might have drowned."
Nine people were hospitalized in connection with the event. All but one of them were released from the hospital with minor injuries. One partygoer, 21-year-old Jose Ignacio del Toro, remained in a coma in intensive care yesterday according to the Daily News.
Slate.com reported that prosecutors are investigating the organizers of the party, meaning that there may be some legal consequences stemming from the incident.
"We are aware of this incident in Leon, Mexico, which is currently being investigated by our headquarters in Germany," a Jägermeister spokesman told The Mirror. "Fortunately, all of those who required medical attention are out of danger and recovering."
The video below shows the moments right before partygoers realized that the nitrogen was having an adverse effect on the swimmers. Take a look.
Published by Medicaldaily.com