Antibiotic Combination Marketed By Abbott In India On List Of Banned Drugs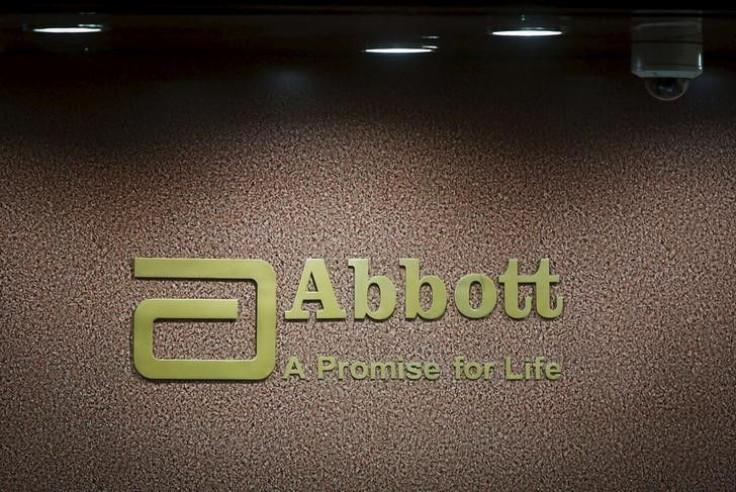 MUMBAI (Reuters) - A powerful antibiotic combination that is marketed in India by U.S. pharmaceutical giant Abbott Laboratories is among 344 drug combinations that have been banned by the Indian health authorities.
A Reuters investigation revealed in December that a unit of Abbott in India was selling a combination of the antibiotics cefixime and azithromycin without approval from the central government. The combination is not approved for sale in major pharmaceutical markets, including the United States, United Kingdom, Germany, France and Japan. (For the full investigation: http://reut.rs/1J9azFo)
Abbott markets the combination of cefixime and azithromycin under the Zimnic AZ brand. At least 15 other companies in India manufacture and market the same combination under different brand names.
A notice issued by the Indian Health Ministry at the weekend said that a government-appointed committee of experts had found that the banned combinations were "likely to involve risk to human beings, whereas safer alternatives to the said drug are available."
The government notice said the ban would take effect immediately. Besides antibiotic combinations, the list of banned drugs also included analgesic combinations containing nimesulide, and codeine-based drugs.
Anand Kadkol, a spokesman for Abbott in India, said the government announcement had been made late on Saturday and the company was "reviewing the notification."
Fixed-dose combination drugs, or FDCs, combine two or more drugs in a single pill. In India, many pharmaceutical companies have obtained a license from a state to make FDCs, like Abbott's Zimnic AZ, and sell them across the country without the consent of the central government.
India's drug regulators have made intermittent efforts over the years to shut down this avenue, but enforcement has been patchy and success limited. In 2007, for instance, the government instructed states to withdraw close to 300 combination drugs that were being sold without the approval of the central government. But drug companies and industry associations took the government to court and the order was stayed.
D.G. Shah, the secretary general of the Indian Pharmaceutical Alliance, which represents 20 of India's biggest drugmakers, questioned the legality of the government's decision and said "the lack of transparency raises doubts about the merits and the process followed or not followed."
Shah said companies that were affected by the ban could challenge the order in court.
K.L. Sharma, a senior Health Ministry official who issued the ban order, was not immediately available for comment.
In its notice, the government said a panel of experts had found that there was "no therapeutic justification" for any of the 344 FDCs it was banning. The panel reviewed 6,700 drug combinations.
In its investigation, Reuters interviewed former and current medical representatives for Abbott who said Zimnic AZ had been promoted and administered as a treatment for a broad array of illnesses, including colds, fevers, urinary tract infections, drug-resistant typhoid and sexually transmitted diseases. Reuters also found chemists who were selling the drug to prevent post-operative infection and for respiratory problems.
Medical experts told Reuters that combining cefixime and azithromycin was risky, and said that prescribing the combination for cold symptoms did not make sense.
While combination drugs are used worldwide to improve patients' compliance, in India they have proliferated to the point where in 2014 nearly half the drugs on the market were combinations. Companies in India have increasingly added ingredients to existing drugs so they can promote a new product to doctors and chemists in an effort to increase market share.
Doctors and health experts say the spread and misuse of antibiotic combinations may be contributing to antibiotic resistance in India. Some superbugs, which are strains of bacteria that have become resistant to antibiotics, have been found in patients who travelled from India to countries including the United States and Britain.
(Editing by Peter Hirschberg.)
Published by Medicaldaily.com