Listeria In Cookie Dough, Salmonella In Chicken Salad — The Latest Food Recalls You Should Know About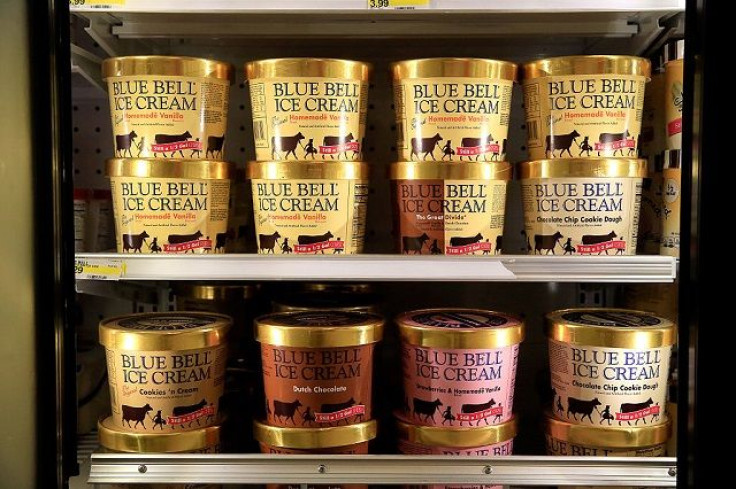 Food is essential to our daily lives, but eating is hardly a risk-free proposition.
An estimated 48 million people come down with food poisoning annually, according to the Centers for Disease Control and Prevention. And every year. stomach bugs send 48,000 people to the hospital, and 3,000 to an early grave. To say nothing of the approximate 8 percent of Americans with at least one food allergy.
In light of all this, let's take a brief look at some of the most pressing food recalls in the news recently so that you and yours can stay on top of which foods to avoid.
Lunchables
On Monday, the U.S. Department of Agriculture (USDA) announced the voluntary recall of nearly a ton's worth of Kraft Heinz's "Lunchables" product.
The recall, affecting the "Lunchables Ham and American Cracker Stackers" brand, was enacted because the product labels were mistakenly swapped with labels for the "Nacho Lunchable" brand. This meant that customers were unaware that the actual product contained soy and wheat, both common food allergens. The mishap was detected on October 6 after a customer complained to the company. Thankfully, as of yet, there have no reports of injury.
The recall includes all products with a use-by date of December 25, 2016 that were produced on September 20 between 9:13 and 10:00 a.m. The products were only shipped to Utah and California.
Salmonella
Also on Monday, the USDA's Food Safety and Inspection Service (FSIS) reported that several people in Washington state had been sickened by Salmonella bacteria, likely after having eaten locally made chicken salad at a Costco store located in Lynnwood, WA.
It's estimated at least 12 people have been affected, having eaten the product from August 26 to September 2, 2016. However, because the USDA is concerned that people may be still at risk if they had saved their salad in a freezer, it's recommended that all Costco customers throw out any chicken salad purchased at the Lynnwood location between those dates. Currently, health officials have not been able to locate the precise source of the outbreak.
Not to be outdone, Whole Foods has had its own Salmonella -related problem. On Monday, Osage Gardens Inc, in conjunction with the Food and Drug Administration (FDA), announced a recall of its 2oz Micro Greens product after the FDA detected Salmonella during a routine inspection. The products were distributed to Whole Foods stores in Colorado and Kansas, but as yet, there have been no reports of illness.
The affected products have a label on the bottom with a UPC Code 709376615008.
Listeria And Cookie Dough
Blue Bell Ice Cream has found it hard to keep Listeria bacteria out of their products recently, with the company eventually being forced to recall its entire product line in the early half of 2015.
On October 10, the company expanded an existing recall of ice cream products made with contaminated cookie dough. The recall now affects all products made with dough supplied by the third-party Aspen Hills, Inc. — a list which includes two retail brands; "Blue Bell Chocolate Chip Cookie Dough," and "Blue Bell Cookie Two Step," and three flavors sold to restaurants; "Blue Bell Blue Monster," "Blue Bell Chocolate Chip Cookie," and "Blue Bell Krazy Kookie Dough." The affected products were made from February 2, 2016 through September 7, 2016, and sold to locations across 16 states
Unlike the 2015 outbreak, however, there have been no reported cases of Listeria infection as of yet.
Published by Medicaldaily.com