'The Little Couple' Star, Jen Arnold, Tweets From Inpatient Chemotherapy; Battling Stage 3 Uterine Cancer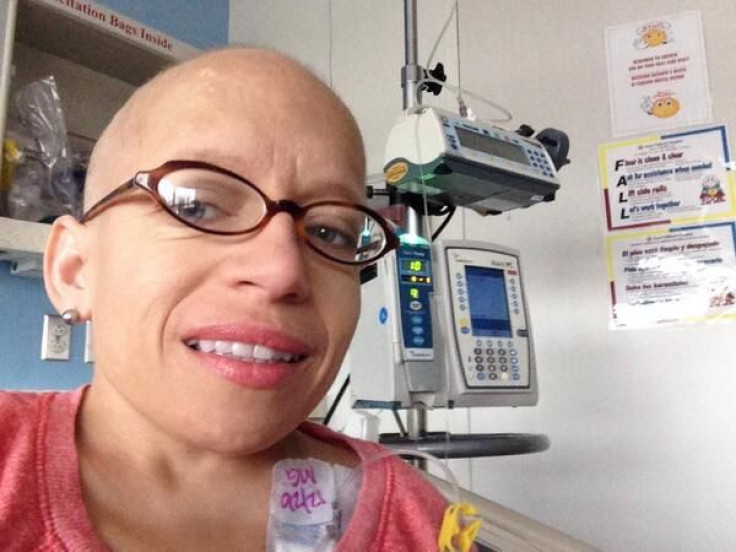 Reality television actress Jen Arnold is reportedly in good spirits as she undergoes inpatient chemotherapy treatment for stage 3 uterine cancer. On Friday, the Little Couple star tweeted a photo of herself with the caption, "Day2 inpatient chemo — sleeping a lot, liking new anti-nausea med this time, & looking to get home today!"
According to the NY Daily News, Arnold has a rare form of uterine cancer called choriocarcinoma. Choriocarcinoma is a cancerous form of gestational trophoblastic disease (GTD), which sometimes develops after a non-viable pregnancy. Choriocarcinoma can spread to other organs and is potentially deadly if not treated early enough. Arnold found out about the cancer just after adopting her daughter, Zoey, from India. She reportedly acquired the disease after having a miscarriage in September. "There are moments I feel just terrible," Arnold told People magazine. "I can't believe it is happening. Other times, I feel like this is just a bump in the road."
Arnold is undergoing an aggressive treatment. She says that she's doing so with her daughter in mind. So far, she's had a hysterectomy, and now she's having inpatient chemotherapy. Doctors believe Arnold's treatment is complicated by her skeletal dysplasia, which is a form of dwarfism.
"We wanted to avoid surgery in her case because of her shortened airway and the difficult she has had n the past with surgeries," said Dr. Concepcion R. Diaz-Arrastia of Baylor College of Medicine, according to Headlines & Global News. "But we felt we had no choice. The disease was not responding to chemotherapy. We had to do this in order to save her life."
Arnold is a licensed neonatologist. She and her husband, Bill Klein, star in a hit TLC show that follows their lives. Her cancer battle will be chronicled on the show.
Published by Medicaldaily.com