The Year the Music -- and Theatre and Art -- Died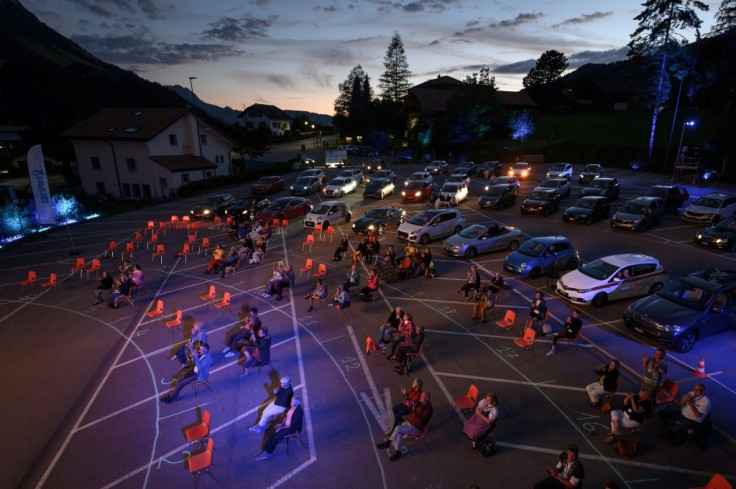 For lovers of music, theater, and art, 2020 was a lost year. From March onward, it became clear that the public health risks posed by the Covid-19 pandemic were too great-- large gatherings, whether for concerts, conventions, or other types of festivals-- couldn't go on. One year later, many countries still find the situation unchanged. Festivals will have to stay on hold for months to come.
An industry in freefall
Live music has been one of the industries hardest hit by the pandemic as both tourism and local traffic has ground to a halt. Music venues, restaurants and bars across the country have been engaged in months-long tug of war with public health officials, fighting shutdowns and seeking government funding (sometimes even winning it) as they try to navigate the pandemic.
True, in the fall, some live music, like Nashville's Opry House, made a return. Some communities allowed restaurants to bring back their bands, and large venues -- especially outdoors-- started adapting to social distancing.
But not many.
This year, larger events like festivals are making difficult decisions. Events in the early parts of the year have largely chosen to cancel, while later ones are remaining more optimistic, sometimes delaying events until later into the year. The hope is that vaccines and other developments will make for a more workable environment.
Cancellations
The prestigious Glastonbury Music Festival in England has been cancelled for the second year in a row, The Coachella and Stagecoach Country Music festivals, originally scheduled for April, have both been cancelled as well. All Broadway shows have been cancelled through at least May 30, 2021.
Compromises
Some venues are experimenting, finding new ways to safely share the live music experience. Some outdoor venues have used private boxes to keep parties separate at concerts. The Flaming Lips took a similar idea even further, holding a concert with everyone -- band and audience alike -- in individual plastic bubbles. Some concerts are even joining the similarly-challenged movie industry in reviving the classic drive-in model.
The sold-out Because Music Matters event in Luxembourg on February 14th is expected to be a bellwether for the year's prospects. By agreement between the show's sponsors and local health authorities, ticket holders have to submit to a free Covid test before each concert, and another seven days after the concert. The success of this concert series could reopen live music performances in future.
Delays
Hope springs eternal for some festivals. The New Orleans Jazz & Heritage Festival has been postponed from April to October. Milwaukee's Summerfest, originally set in late June, has been postponed until September. Austria's Donauinselfest has also been moved from June to September.
An uncertain future
Some festivals are turning to their fans for answers. The annual Burning Man, for instance, has months left to consider the fate of the 2021 show. The organizers used a survey to crowdsource solutions and gather opinions to find the best path forward, but have not yet come to a conclusion.
Others, like Lollapalooza, are keeping deliberations behind closed doors. There's no word yet on what the celebrated event will do in 2021, just a signup for news when it becomes available.
It's safe to say the pandemic has gotten real old, real distressing, in no time at all. But for music lovers who enjoy festivals, the cost has been twofold. Music has well-established impacts on mood and well-being, and for festival-goers, missing events also means a loss of connection to communities that have taken years to build.
More than live music venues are pacing the boards for a return to normalcy. The renowned Swiss exhibition Art Basel has been cancelled for the year, while Japan is moving forward with the biggest possible test for large events -- the 2020/2021 Olympics, heavily modified for the pandemic era.
Dr. Anthony Fauci shared a prediction with the New York Times , saying that in the US, concerts could return by fall. "By the time we get to the early to mid-fall, you can have people feeling safe performing onstage as well as people in the audience." Of course, that's only if vaccine distribution goes well and the pandemic is under control. That isn't guaranteed, especially with new variants on the loose.
Sean Marsala is a health writer based in Philadelphia, Pa. Passionate about technology, he can usually be found reading, browsing the internet and exploring virtual worlds.
Published by Medicaldaily.com