Live Theater Is Better For Student Vocabulary, Tolerance, And Emotions; To Be Or Not To Be... Smarter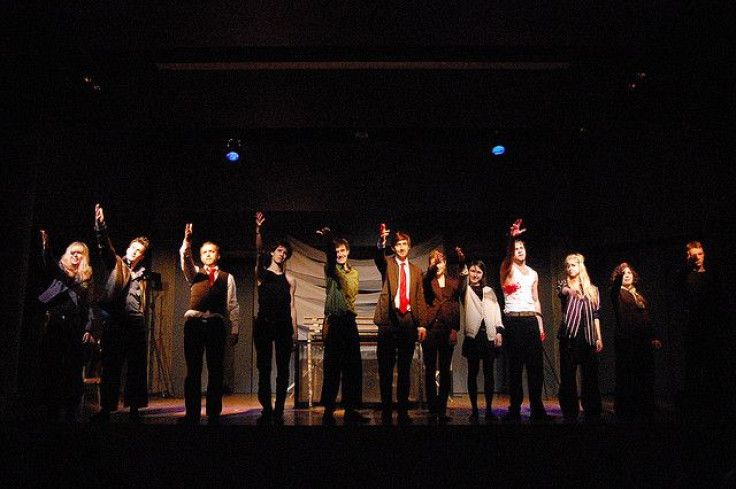 It used to be field trips were a welcomed, regular break from the routine school schedule. Sure, both students and faculty enjoyed spending time away from the classroom, but these trips were of value. They brought Hamlet, and marine life, and museum art to life, which beats the dusty pages of a textbook any day. Yet, a survey from the American Association of School Administrators found that more than half of schools eliminated planned field trips between 2010 and 2011. Just how much of an impact does that have on students? Plenty, especially when it comes to live theater.
Education Next, a journal dedicated to school reform, found that the more schools put an emphasis on standardized testing, the less they could justify taking students out of the classroom. Prior research of theirs showed what a shame that was when students taking a tour of a museum were found to be more knowledgeable, tolerant, historically empathetic, and critically thinkin. So, Education Next is back at it again. Only this time, they make their case in the theater.
In collaboration with TheatreSquared, an award-winning professional theater in Fayetteville, Ark., students from grades seven through 12 were offered an opportunity to receive free tickets to a matinee performance of either Hamlet or A Christmas Carol. Forty-nine school groups completed applications, totaling 670 students, and play choices were nearly an even split: 25 groups chose to see Hamlet and 24 chose to see A Christmas Carol. Since there needed to be a control group, researchers hosted a ticket lottery to determine which students would actually go to the theater versus which would simply fill out questionnaires about the play they chose.
The results? Students who were assigned by lottery to see live theater were significantly more knowledgeable of the plots of those plays, "as well as the vocabulary used in those productions, above and beyond what they learn by reading those works or by seeing film versions," researchers wrote. When the groups covering Hamlet were asked, "Who are Rosencrantz and Guildenstern?" 83 percent of the students who saw the play could correctly identify them as Hamlet's friends in comparison to the 45 percent of the control group. Of the students who saw A Christmas Carol, 88 percent could correctly identify Jacob Marley as Ebenezer Scrooge's former business partner, compared to 66 percent of the control group.
These differences were consistent when researchers measured to see if live theater made students more tolerable of different people and ideas, as well as better able to read another person's emotions (empathy). Of course, researchers conceded students from a drama or advanced English course may have gone into the experiment already being familiar with plot and characters; same for those who have read or seen a movie version of Hamlet or A Christmas Carol before.
Even so, "it is very clear that reading or watching movies of Hamlet and A Christmas Carol cannot account for the increase in knowledge students experienced by winning the lottery to see the plays," researchers explained. "Even when we control for watching the movie or reading the material for school, the estimated effect of winning the lottery to see the plays remains basically unchanged, producing an effect size of 58 percent of a standard deviation for the treatment group on knowledge of the plot and vocabulary of the plays."
Live theater, it seems, matters as much as math and reading skills.
Published by Medicaldaily.com