Living With Dyslexia And Depression: Actress Lorraine Bracco Raises Awareness Alongside Leading Psychiatrist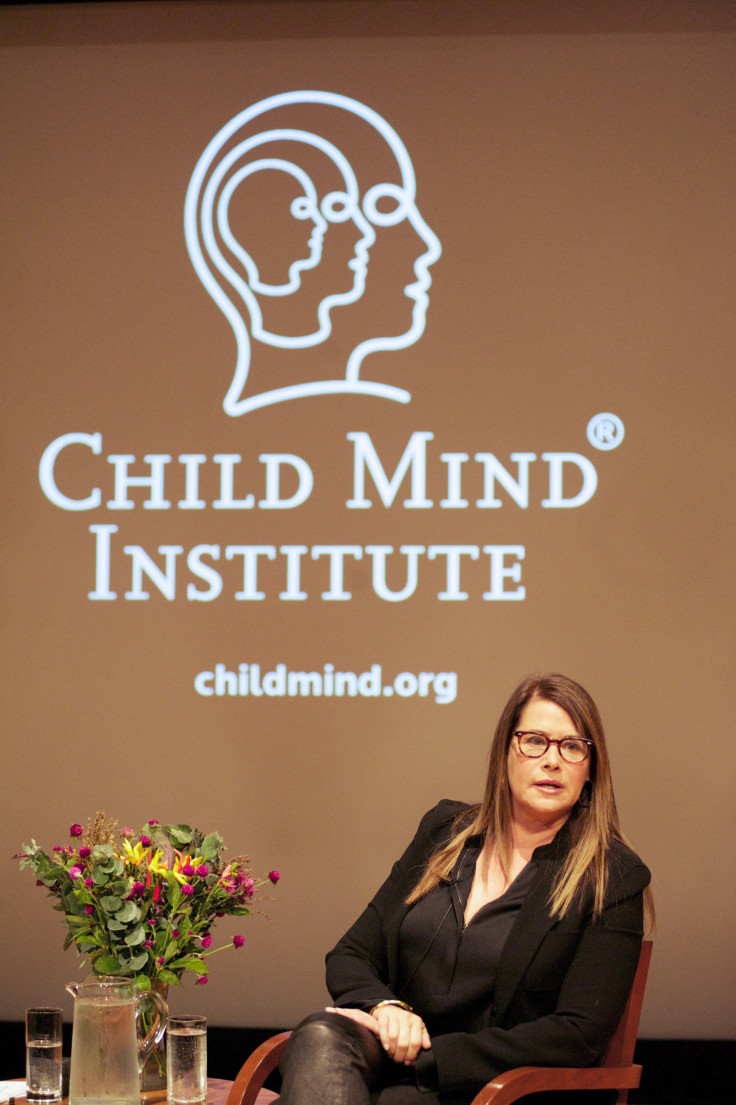 Award-winning actress Lorraine Bracco discussed her struggles with dyslexia Thursday night in front of an audience of 400 New York researchers, educators, parents, and students. Bracco, best know for her roles in HBO series The Sopranos and Martin Scorsese's film Goodfellas, used creative outlets to deflect her dyslexia and other hurdles. She said she wondered if she'd be the person she is today if she had been properly diagnosed and treated.
"It's so much more than just a script," Bracco told the audience at Rockefeller University.
The Child Mind Institute hosted the event to help shatter misconceptions about dyslexia and showcase a woman who figured out how to work around her learning disability. The words on the script were daunting, but her ability to work around them and mask her dyslexia by emoting the lines made her the accomplished actress she is today. But she wonders what it would've been like had she grown up in a more aware world like today.
"If I had met you as a kid, wow, where could I have gone? What could I have been?" Bracco said to the lecture's host Harold S. Koplewicz, the founding president of the Child Mind Institute and a leading child psychiatrist. "Instead of growing up and feeling like I'm climbing myself out of a hole, I could have been solid. I think I would've been mentally challenged in a way that would have been intellectually stimulating, instead of using humor to hide."
Koplewicz focuses his research on searching for better solutions for children and how to better empower and educate parents As a psychiatrist, he looks at Bracco's success and counts her fortunate to have overcome her undiagnosed case of dyslexia.
"The overwhelming majority of kids with dyslexia are more at risk for school drop out, more at risk for substance abuse, and 60 percent of kids in juvenile justice have dyslexia," Koplewicz told Medical Daily. "This is a public health problem and unless you identify it early and teach kids how to read with a different method than the standard way. The rest of us just pick it up, but these kids are at risk of not having the lives they're supposed to have, and so most of them don't become Lorraine Bracco."
"It's incredibly important to change the way we see dyslexia," Bracco told Medical Daily in a one-on-one interview after the lecture. "There is a stigma surrounding it. When a kid breaks their leg you feel sympathy and see the problem. But when a kid has dyslexia, it's hard to realize the struggles they're facing inside. There's a child hiding in there waiting to express themselves, but if they go undiagnosed we have a hard time reaching them. I was really lucky for having the people I did in my life. They just believed in me."
Bracco constantly credited her success to those who helped support her. She laced her lecture and interview with humor as she looked back at the building bricks of her life's foundation. When she admitted to being the class clown, she said, in retrospect, it made sense. Instead of letting the dyslexia define her, she outshined her reading difficulties by developing an entertaining character within her personality.
"I can't believe I even graduated high school," Bracco said. "It was a huge struggle and the really sad part for me was, I really thought I was just stupid and dumb. I was called upon to read aloud and became anxiety-ridden. I did think to deflect the dyslexia so I didn't look as stupid as I felt."
Years later, after overcoming the suppressing battles she faced with dyslexia, Bracco made a modeling career for herself in France, where she progressed into acting. As her acting career bloomed, and her roles began to gain worldwide attention, she became burdened with a different type of struggle: depression.
She was seeing two different psychiatrists at the time she began her role as The Sopranos' Dr. Jennifer Melfi, where she played Tony Sopranos' shrink. She said she "took the ying and yang" of both her psychiatrists to create Melfi and asked the director not to turn her character into a monster and make a mockery out of it. Like her dyslexia, she used her depression to her advantage. Both obstacles helped mold and improve her acting career, making Bracco arguably one of the most resilient and tactful actresses today.
Published by Medicaldaily.com