L'Oreal Anti-Wrinkle Cream Leaves Marlene Corrall, 66, With Blistered Face For 6 Months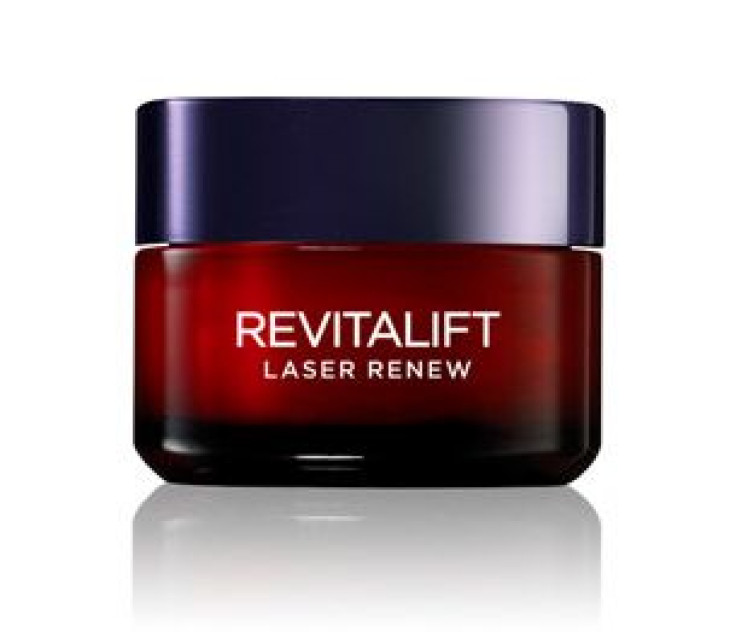 Anti-wrinkle creams are designed to specifically target wrinkles while leaving skin looking refreshed, replenished, and rejuvenated. For 66-year-old Marlene Corrall, the purchase of three L'Oreal Paris Revitalift Laser Renew anti-ageing products left her looking and feeling everything but youthful. Corrall, from Leicestershire, U.K., suffered an extreme allergic reaction shortly following the use of a L'Oreal anti-wrinkle cream.
"Within two days of using the creams, my face started to swell and break out in painful red blisters which spread all over my face," Corrall told the Daily Mail. "I was really frightened, especially as I have always taken great pride in my skin." The 66-year-old has been using anti-wrinkle creams since she was 35 and claims she has never experienced a problem. Corrall says that she changes brands every few month and works hard at keeping her skin healthy.
After six months of recovery and prescribed steroids, Corrall now suffers from acute dermatitis and puffed cheekbones. Acute dermatitis, also known as acute eczema, occurs when a red rash — blistered or swollen — rapidly evolves on the skin, according to the New Zealand Dermatological Society Incorporated. The various types of dermatitis usually have in common an allergic reaction to specific allergens.
Corrall suffered an extreme allergic reaction to methylisothiazolinone (MI), a chemical that increases the shelf life of cosmetics and household products. Popular items such as moist tissue wipes, shower gels, deodorants and cleansers commonly contain MI. "I cannot believe companies still use this chemical after what it did to my skin," Corrall said to the Daily Mail.
Skin experts have spotted a growing trend of allergic reactions to MI over recent years. Dermatologists believe the preservative should be urgently removed from products that are left on the skin because it can lead to rashes, lumps, blisters, itchy eyes, and facial swelling. Products containing MU cause allergic reaction at a rate of 10 percent, as opposed to the one to two percent that is standard for cosmetics, the Huffington Post UK reports.
"I'd like to see methylisothiazolinone banned or for the industry to go back to levels it was using a few years ago," Graham Johnston, a consultant dermatologist at the Leicester Royal Infirmary, who treated Corrall, told the Daily Mail. "People are needing nastier drugs to cure the reaction. One patient had to have an anti-cancer drug and another an anti-rejection drug."
Corrall now takes extra precaution when purchasing beauty products. "I am now very careful with products that I use to make sure the ingredients are only natural minerals," she said.
A L'Oreal spokesperson has addressed Corrall's case and has promised to cover all of her medical expenses. "We're sorry to hear Mrs. Corrall was not happy with the response she received. We would be willing to cover costs of a dermatologist appointment for her so she can better understand her reaction," L'Oreal told the Daily Mail. The company reassured its consumers that customer safety is their highest priority and all of their cosmetic products and their ingredients comply with strict European laws.
While L'Oreal still uses MI, other companies have decided to take matters into their own hands by removing the chemical from their products. For example, Molton Brown has pledged to remove the ingredient from its products this month, while Johnson & Johnson vows to take the chemical out of its Piz Buin sun cream brand. Nivea, Clarins and Sanctuary are among the big brand name products that still use MI in their products. These companies are now under pressure from doctors who are urging cosmetic manufacturers to eliminate the product that causes severe adverse reactions.
Published by Medicaldaily.com