Lori Stilley's Cancer Scam: How The Ex-NJ Woman Collected $15,000 In Donations For An Illness She Never Had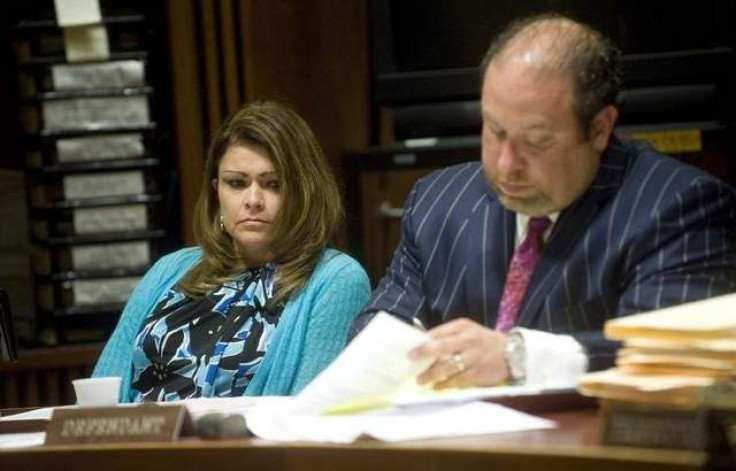 Lori E. Stilley, a Chester County, Penn. resident (formerly from Delran, N.J.) has been sentenced to 500 hours community service and nearly $12,000 in restitution for an elaborate two-year cancer scam in which she pretended to have a terminal case of stage-three bladder cancer.
Stilley received the maximum number of community service hours and restitution fee on Thursday, after pleading guilty for theft by deception. Superior Court Judge James W. Palmer Jr. chastised Stilley for betraying her children, neighbors, and countless strangers who offered emotional and financial support during her supposed struggle.
"I have never heard of such an outrageous thing." Palmer told Stilley. "I'm almost speechless. It's despicable what you've done."
Between February 2011 and her arrest in September 2012, she received $12,000 in donations, as well as additional revenue from her e-book detailing her "battle," and numerous meals delivered to her from neighbors offering support. They also helped fund her wedding.
She created a Facebook page and crafted T-shirts that read "Team Lori Rocks" and "Team Lori Strong," which her relatives and friends sold and wore to support Stilley, who said she did not have health insurance.
Her sister, Lisa DiGiovanni, reportedly broke down in tears several times during the proceeding, unable to read the text she had prepared.
"I couldn't sleep," she told the judge. "My life became consumed with helping Lori."
DiGiovanni said her sister called her in January 2011, telling her "a scan had revealed a small but treatable tumor, and instructed her not to tell their parents," the Philadelphia Inquirer reports. Weeks later, however, Stilley told her sister she just informed her parents about having stage-three bladder cancer, which carried little chance of survival.
Stilley's web of lies eventually found her faking the need for wheelchair, attending her niece's soccer match seated in the chair. The girl reportedly sobbed in her aunt's arms, fearing she'd never see her again. DiGiovanni's 13-year-old son, meanwhile, suffered mentally in preparation for his aunt dying, as he now sees a counselor and battles depression. DiGiovanni has severed ties with her parents, as they've taken Stilley's side in the matter, she said.
"My sister faked an illness, but she has taken so many lives," DiGiovanni told the judge, and asked him to impose "the maximum penalties."
Stilley's 13-year-old daughter was devastated at the prospect of not having a mother and was "constantly having a funeral for her mother in her head," according to the girl's father and Stilley's ex-husband, Brian Schenski. According to Schenski, the girl routinely dreaded going to school, fearing "that Mommy would die when she was not home.
Palmer opted for community service and probation instead of jail time because Stilley still retains custody of her daughter and 8-year-old son. Neither child was present during the hearing.
"It's cruel, it's heinous, it's unspeakable," said Palmer, adding at the end of the hearing that Stilley's stoicism and apparent lack of remorse caused him great alarm. "You didn't appear to be serious about this offense, and this disturbs me. You've got to understand that this was just awful."
Published by Medicaldaily.com