Los Angeles Outlaws Medical Marijuana Dispensaries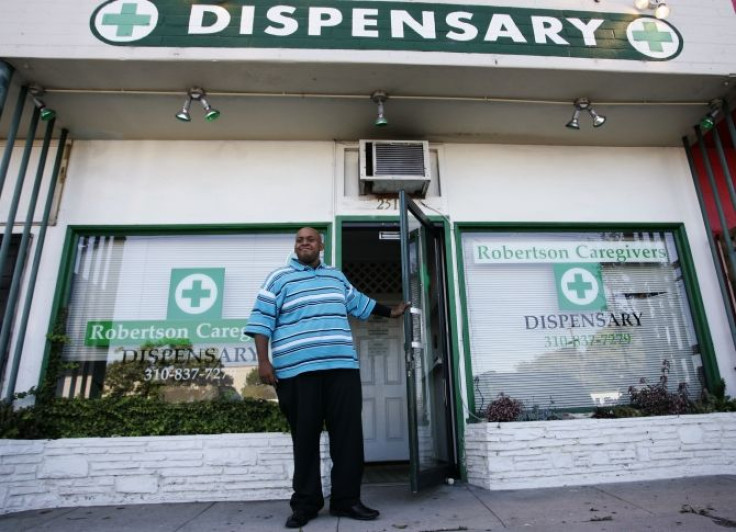 Los Angeles's green-crossed landscape may soon go the way of the birds.
In 1996, California led the way to legalize marijuana for medicinal purposes through voter approval. Currently, the state is one of 18 that have decriminalized – either de jure or de facto – medicinal marijuana.
Los Angeles residents boarded the idea eagerly. One could probably drive for 10 minutes and find a dispensary, marked by a green cross – a short amount of time for the traffic-congested city. Today, there are 900 storefront dispensaries that exist in the city boundaries. Yesterday the city council voted 14 to 0 to close all of them. Mayor Anthony Villaraigosa is expected to sign the decision into law.
Other cities have had problems with weed in the past, and Los Angeles is not even the first to ban it outright. At least 178 cities in California alone, and 20 counties, have outlawed the existence of retail pot shops. But Los Angeles certainly is the most visible – and its problem the most evident.
Two years ago, Los Angeles passed an ordinance that limited the amount of dispensaries to 70, but legal challenges by weed collectives and the expiration of the ordinance last month has led to a renewed proliferation of the shops. The city said that 762 collectives have registered with the city, and as many as 900 more may exist.
The city has faced the difficult decision to balance the legitimate needs of suffering patients with neighborhood complaints of streets overrun by dispensaries and weed smokers, and federal authorities who have raided dispensaries, alleging that they were illegal under federal law. In addition, though Los Angeles may have since cracked down on this practice in recent years, it is incredibly easy to obtain a medical marijuana card. (I know of at least three people who have the card by complaining about phantom back pain and depression.) There are signs in neighborhoods that advertise phone numbers and web sites that will provide information to the doctors that will prescribe medical marijuana cards.
The city hopes that their exclusion of hospices and home health agencies will allow them the legal avenue to avoid being shut down by the state's high courts.
According to The Associated Press, the move has not come without controversy. "You don't care about people!" one person yelled at the city's vote.
The ban will go into effect in 30 days.
Published by Medicaldaily.com