Losing Weight Protects Against Degenerative Joint Disease In The Knees, But Only When Enough Pounds Are Lost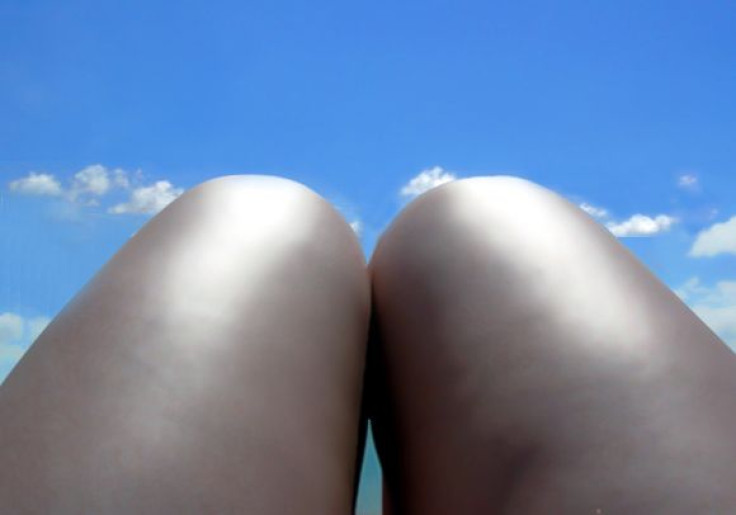 Risk factors for osteoarthritis, a degenerative joint disease which commonly affects the knees, include weight and age. Though losing weight is recommended for overweight patients, it only works when enough pounds are lost, suggests a new MRI study. Obese patients who lost at least 10 percent of their body weight were able to slow down the progression of cartilage degeneration in their knees, say the researchers from UCSF.
"Cartilage degenerated a lot slower in the group that lost more than 10 percent of their body weight, especially in the weight-bearing regions of the knee," Dr. Alexandra Gersing, lead author and a post-doctoral researcher, said in a press release. "However, those with 5 to 10 percent weight loss had almost no difference in cartilage degeneration compared to those who didn't lose weight."
Lose Enough to Make a Difference
For the study, Gersing and her colleagues examined 506 overweight and obese patients, average age 61 years old, from the Osteoarthritis Initiative, a nationwide research study focused on the prevention and treatment of knee osteoarthritis. All of the patients had osteoarthritis or risk factors for the disease. Next, the researchers divided patients into three groups: a control group who did not lose weight, a second group who lost a little weight, and a third group who lost more than 10 percent of their body weight. Finally, using MRI scans, the researchers examined knee cartilage in each of these patients over a four-year time span.
"We can see changes in cartilage quality at a very early stage, even before it breaks down," Gersing said. Throughout the study, what did she and her colleagues observe?
Shedding excess pounds protected against cartilage degeneration, though it only worked when a considerable amount of weight was lost. Specifically, erosion occurred at a slower rate in the group of patients who lost more than 10 percent of their body weight, while almost no difference was seen in those who lost between 5 and 10 percent (when compared to patients who didn't lose any weight), say the researchers. And, by slowing joint degeneration, a substantial weight loss also reduced each patient's risk of developing osteoarthritis.
Moderate exercise is another possible way to protect against degenerative joint disease. However, lifestyle interventions — weight loss and exercise — are most helpful when they begin sooner as opposed to later. (Do it while still young!)
According to the Centers for Disease Control and Prevention, osteoarthritis affects more than a third of adults over the age of 60, whose knees are commonly an affected site of the disease. Women are more likely to suffer osteoarthritis than men. In fact, men have 45 percent lower risk of knee osteoarthritis (and a 36 percent reduced risk of hip osteoarthritis). No matter the sex, though, degenerative joint disease causes pain and sometimes disability. In many cases, a total knee replacement may be necessary.
"Once cartilage is lost in osteoarthritis, the disease cannot be reversed," Gersing said.
Source: Solka M, Joseph GB, Schwaiger BJ, et al. Weight Loss Is Associated with Slower Cartilage Degeneration Over 48 Months in Obese and Overweight Subjects: Data from the Osteoarthritis Initiative. Radiological Society of North America. 2015.
Published by Medicaldaily.com