Campaigners Say Eating Fat Won't Make You Fat, Challenging UK Advice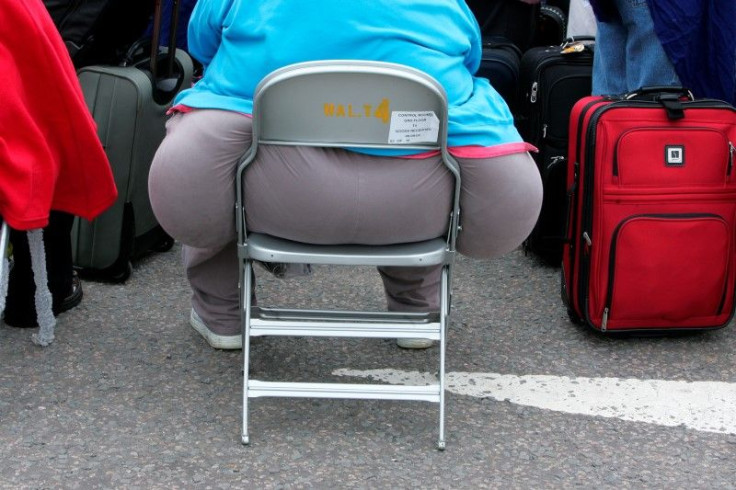 LONDON (Reuters) - Encouraging people to eat a low-fat diet is making Britain's weight problem worse not better, and having a disastrous impact on health, two anti-obesity campaign groups said on Monday.
In a report questioned by other health specialists, the National Obesity Forum (NOF) and Public Health Collaborative (PHC) said "eating fat does not make you fat".
UK dietary guidelines advise people to eat lots of fruit and vegetables, plenty of carbohydrates such as potatoes, bread, rice, pasta and other starchy foods, alongside some meat, fish, eggs, beans and other non-dairy proteins.
They also encourage using low-fat milk and dairy products, and warn that foods and drinks that are high in salt, fat and sugar should be consumed in small amounts.
The NOF/PHC report, entitled "Eat Fat, Cut The Carbs and Avoid Snacking To Reverse Obesity and Type 2 Diabetes", called for a "major overhaul" of the guidelines and said snacking in-between meals is what is making people overweight.
"The role of poor dietary advice has been ignored for too long. Specifically, the 'low fat' and 'lower cholesterol' messages have had unintended disastrous health consequences," the report said.
OTHERS DISAGREE
But other health and nutrition experts questioned the report's conclusions and voiced concern that it had been selective in its citing of evidence.
"This report is full of ideas and opinion however it does not offer the robust and comprehensive review of evidence," said Mike Knapton, associate medical director at the British Heart Foundation. "This country's obesity epidemic is not caused by poor dietary guidelines; it is that we are not meeting them."
He warned that "focusing on single foods, nutrients or risk factors is short sighted and will perpetuate confusion and fear amongst the public about what they should and shouldn't eat."
John Wass, a special adviser on obesity at the Royal College of Physicians, also said the issue was not as simple as fat or no fat. He warned campaigners not to quote selective studies and risk "misleading the public".
"There is good evidence that saturated fat increases cholesterol and problems with arterial disease," he said. "What is needed is a balanced diet, regular physical activity and a normal healthy weight."
The PHC is a non-profit health campaign group made up of public health experts and the NOF is a charity which campaigns to raise public awareness of obesity and of ways to tackle it through lifestyle changes.
(Editing by Andrew Heavens)
Published by Medicaldaily.com