Low Levels Of Vitamin K Linked To Poor Lung Health; Know Signs Of Deficiency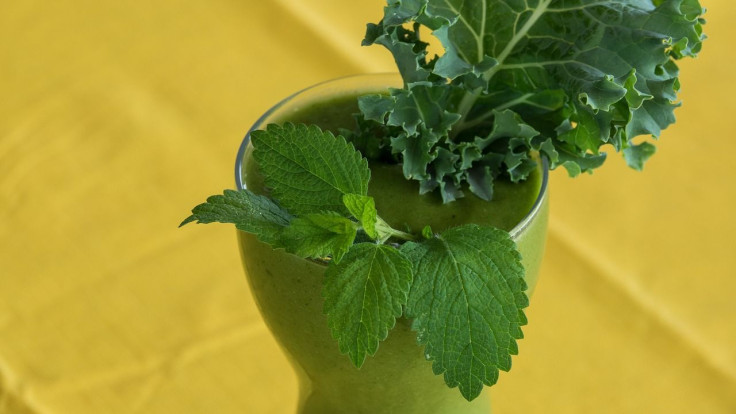 Vitamin K is essential for several body functions, including blood clotting, bone strength and heart health. A new study has revealed that low levels of the vitamin can lead to lung health issues.
A team of researchers from Copenhagen University Hospital and the University of Copenhagen found that people with inadequate levels of vitamin K suffer from asthma, chronic obstructive pulmonary disease (COPD) and wheezing.
The study evaluated 4,092 participants, aged 24 to 77 years, who took lung function tests, blood samples and answered questionnaires on their health and lifestyle. People who had low levels of vitamin K had lower forced expiratory volume (the amount of air exhaled in a second) and lower forced vital capacity (the amount of air inhaled in one forced breath).
"We already know that vitamin K has an important role in the blood and research is beginning to show that it's also important in heart and bone health, but there's been very little research looking at vitamin K and the lungs. To our knowledge, this is the first study on vitamin K and lung function in a large general population. Our results suggest that vitamin K could play a part in keeping our lungs healthy," study lead Dr. Torkil Jespersen said in a media release.
"On their own, our findings do not alter current recommendations for vitamin K intake, but they do suggest that we need more research on whether some people, such as those with lung disease, could benefit from vitamin K supplementation," Jespersen added.
Meanwhile, researchers are conducting a separate large-scale clinical trial to evaluate the effect of vitamin K supplementation on heart and bone health. Based on the current study, they also plan to evaluate its impact on lung function.
"This study suggests that people with low levels of vitamin K in their blood may have poorer lung function. Further research will help us understand more about this link and see whether increasing vitamin K can improve lung function or not. In the meantime, we can all try to eat a healthy, balanced diet to support our overall health, and we can protect our lungs by not smoking, taking part in exercise and doing all we can to cut air pollution," said Dr. Apostolos Bossios from Karolinska Institutet in Sweden.
Bossios is the secretary of the European Respiratory Society's assembly on Airway diseases, asthma, COPD and chronic cough. He was not involved in the study.
Signs of vitamin K deficiency:
Small clots under the nails
Bleeding in the mucous membrane
Dark stool
Easy bruising
Sleepiness
Pale skin
Bleeding from gums
Heavy and painful menstruation
Frequent fractures and joint pain
Food sources rich in vitamin K:
Leafy vegetables - spinach, cabbage, kale, broccoli, Brussels sprouts and lettuce are some examples.
Soybean and canola oil
Meat, cheese and eggs
Avocados, olives and nuts
Published by Medicaldaily.com