Low Sex Drive? How Weed, Alcohol Increase Sexual Dysfunction, Hurt Libido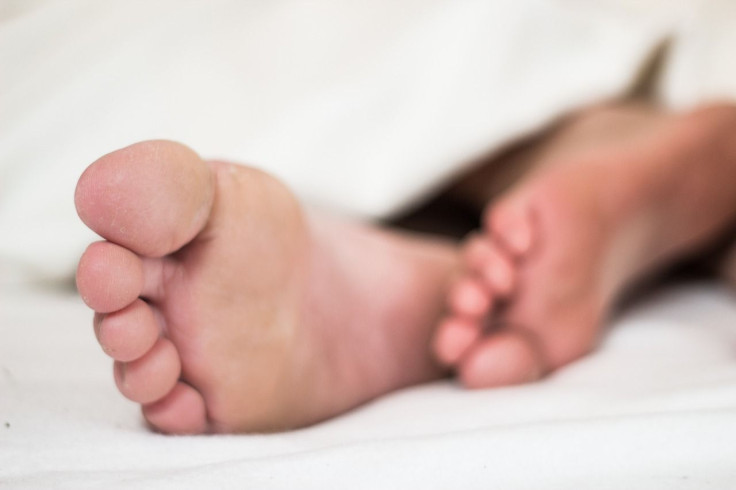 People looking to get some action in between the sheets turn to well-known social lubricants — booze or weed, and sometimes both. These drugs can make a dud seem like a stud, and before you know it, you wake up naked in a stranger's bedroom with post-sex regret. Undoubtedly, alcohol and marijuana impair judgement, but little is known about how each drug affects your sex drive — until now.
For a recent study published in the journal Archives of Sexual Behavior, a team of researchers at New York University found both drugs have different effects on how you hook up, and most importantly, how good you are in bed.
Users reported the illegality of marijuana actually facilitated their sexual rendezvous.
"Since smoking marijuana recreationally is illegal in most states and smoking it tends to produce a strong odor, it usually has to be used in a private setting. Some individuals utilize such private or intimate situations to facilitate sexual encounters," said Dr. Joseph J. Palamar, study author, an affiliate at New York University's Center for Drug Use and HIV Research, and an assistant professor of Population Health at NYU Langone Medical Center, in a statement.
Palamar and his colleagues believe the taboo of smoking weed is what leads to these hookups. In the U.S., many people smoke weed in private to avoid getting arrested. Therefore, if you invite someone to smoke with you, it's usually done in private, which can lead to the possibility of sex. Moreover, these encounters tend to be with someone the user knows.
Unlike marijuana, alcohol is more readily available at social gatherings. This suggests sexual encounters with alcohol are often done with a stranger, which means the situation before sex may be much more important than the drug used.
Overall, users reported marijuana use made them more selective in choosing a partner, and felt that their "standards" for choosing a partner were lowered while under the influence of alcohol. Alcohol use led to less post-sex satisfaction.
"Participants reported feelings of regret more frequently after sex on alcohol, but compared to alcohol they generally didn't report poor judgment after using marijuana," said Palamar.
One of the participants stated:
"When you're drunk, you might be like, ''Damn, he looks mad good.' Then you wake up, you're like, 'What the hell did I do? Why are we naked in my bed?' I think if it was weed only I would've been, 'Maybe this is a good stopping point.'"
The 24 participants in the study (12 males and 12 females, all self-identified as heterosexual and HIV-negative) who smoked recently were also asked how drugs affected specific sexual acts.
Users described favorable sexual effects of each drug, but they were also associated with a variety of negative sexual effects, including sexual dysfunction. Smoking weed was linked to vaginal dryness, and among men, alcohol was commonly described as increasing the likelihood of impotence.
Previous research has shown weed lowers testosterone levels for some men, and lower levels may lead to erectile dysfunction. This occurs when THC blocks the release of GnRH, a hormone critical for successful reproductive function.
Meanwhile, alcohol is a depressant, which can dampen your mood, decrease sexual desire, and ultimately make it difficult for a man to achieve erections, or reach an orgasm while under the influence. Drinking too much alcohol is also linked to erectile dysfunction. This is because drinking more means toxins from alcohol can build up in the body and affect your organs, including those involved in sex.
Palamar and his colleagues believe booze and weed are associated with unique sexual effects, with alcohol leading to more risky sexual behavior. Both drugs do potentially increase the risk for unsafe sex.
Sometimes the best social lubricant may be enjoy yourself, no drugs included.
Source: Palamar JJ, Acosta P, and Ompad DC et al. A Qualitative Investigation Comparing Psychosocial and Physical Sexual Experiences Related to Alcohol and Marijuana Use among Adults. Archives of Sexual Behavior. 2016.
Published by Medicaldaily.com