Lumber Liquidators Flooring May Up Your Cancer Risk, But Not By Much: CDC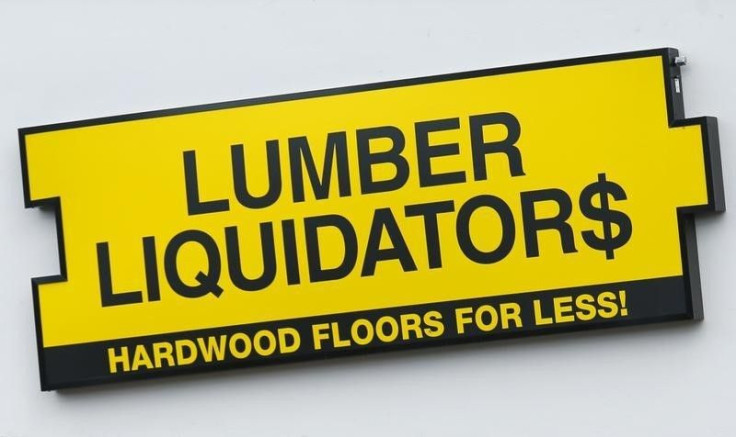 (Reuters) - Government tests show some types of laminate flooring sold by Lumber Liquidators Holdings LLC can cause irritation and breathing problems but the risk of cancer from exposure is low, a federal agency said on Wednesday.
Lumber Liquidators' sales and shares were hammered after the CBS program "60 Minutes" reported in March last year that the laminates from China contained excessive levels of cancer-causing formaldehyde.
The company's shares rose after the Centers for Disease Control and Prevention (CDC) released the findings of the tests.
"We estimated the risk of cancer from exposure to this flooring and it's low," the CDC said on its website.
Lumber Liquidators said it supported the recommendations of the report on the safety of flooring made in China between 2012 and 2014.
The CDC said customers who had installed the flooring and were concerned about formaldehyde should open windows for a few minutes every few days, use exhaust fans and avoid smoking tobacco in the home.
"Formaldehyde levels in your home should return to typical levels within two years after the flooring was installed," the CDC said.
Lumber Liquidators' shares, which have plunged 88.5 percent since the March report, rose 1.5 to $12.28 on Thursday.
Following a separate investigation, Lumber Liquidators agreed this month to pay $13.2 million in fines and forfeitures to resolve a U.S. Department of Justice probe into the import of flooring products in 2013.
SOURCE: http://1.usa.gov/1KbZEAR Centers for Disease Control and Prevention, online February 10, 2015.
Published by Medicaldaily.com