These Lysol Products Could 'Effectively Kill' Coronavirus
Recently, the U.S. Environmental Protection Agency approved two Lysol products as effective against the coronavirus that is currently plaguing the world. According to reports, this is the first time that the company got allowed to make a label with these claims.
Lysol Products Found Effective Against Novel Coronavirus
As per a new report, two Lysol products were given the green light to place "effective against coronavirus" on their labels after the U.S. Environmental Protection Agency (EPA) discovered that they can do just that.
In an announcement made on Monday, laboratory testing and experiments found that Lysol Disinfectant Spray and Lysol Disinfectant Max Cover Mist can "safely and effectively kill" the virus on surface.
Previously, the EPA had managed to list around 400 products that were found to be effective at killing viruses that are stronger than SARS-CoV-2. However, this is the first time that the EPA had tested a product specifically to attack the virus and see whether it's effective. Thankfully, the Lysol products can do that.
This is also the first time that the EPA announced specific products that are effective against the virus. Previously, pesticide products need to first get authorized by the EPA before they could put such claims on their labels. Moving forward, EPA plans on adding additional products in the coming weeks.
"EPA is committed to identifying new tools and providing accurate and up-to-date information to help the American public protect themselves and their families from the novel coronavirus. EPA's review of products tested against this virus marks an important milestone in President Trump's all of government approach to fighting the spread of COVID-19," EPA Administrator Andrew Wheeler said in a recent statement.
During the early days of COVID-19, Lysol products flew off the shelves since people started panic buying over mounting fear of catching the virus themselves. The move also led to a nationwide shortage in household cleaning products, even forcing down some stores to implement purchasing limits on customers in order to stop them from hoarding and make sure everyone gets to buy their share themselves.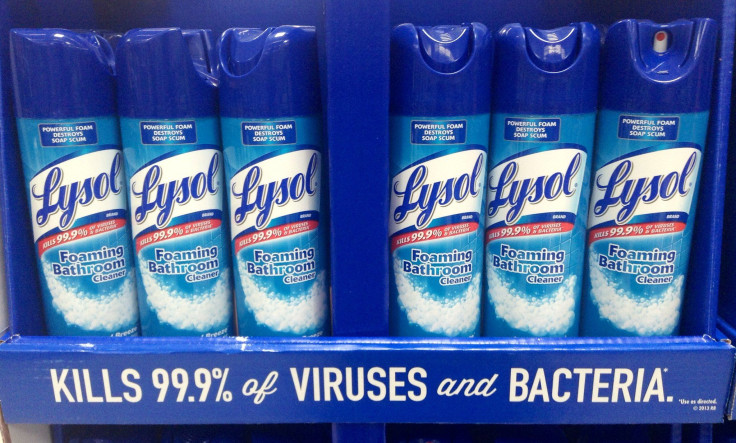 Published by Medicaldaily.com