Mad Cow Disease-Related Death Confirmed In Texas; Fourth Creutzfeldt-Jakob Disease Death In US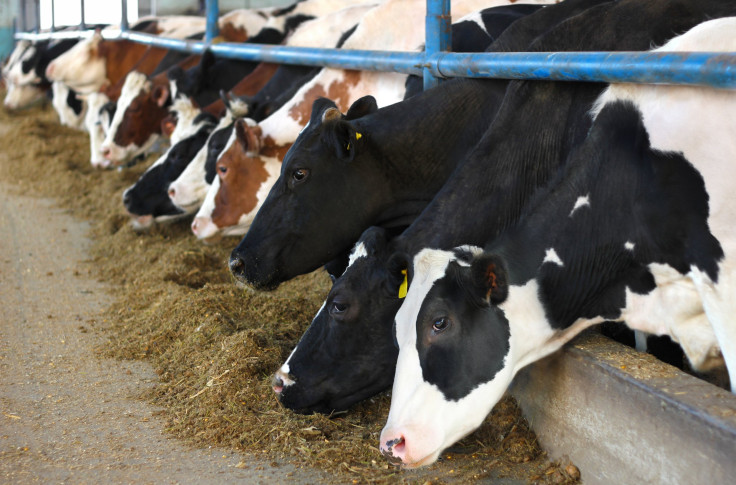 Laboratory tests have confirmed that a patient who passed away recently in a Texan hospital did in fact have the fatal brain illness variant Creutzfeldt-Jakob disease, caused by mad cow disease. This would make it the fourth mad cow disease-related death in the United States since 2004.
The unnamed patient to succumb to the disease passed away sometime in May, Aljazeera America reported. An autopsy of the patient's brain tested positive for variant Creutzfeldt-Jakob disease. According to the Texas Department of State Health Services, "There are no Texas public health concerns or threats associated with this case," as posted to the department's webpage. The patient "traveled extensively" to Europe and the Middle East, CNN reported, and it is believed that he picked up the virus while abroad. The other U.S. deaths are also not indicative of an epidemic.
The three previous patients to have died from the disease on American soil were also believed to be infected before coming to the U.S.; two victims were UK citizens and the third was born and raised in Saudi Arabia. "There hasn't been a trace back to the United States. This death that took place very recently, there is a very strong epidemiology study going on right to determine where he could have contracted it," Florence Kranitz, president of the Creutzfelt-Jakob Disease Foundation, told Modern Farmer.
Mad cow disease infects the brain, spinal cord, and nervous systems of bovine animals. It is spread from animals to humans by the consumption of infected meat. It was first identified in the UK in 1996, and since then there have been 220 known cases, most of which occurred in England and France, Food Safety News reported. The disease causes a wide variety of neurological problems in humans such as: dementia, blurred vision, confusion and hallucinations, muscle twitching, and speech impairment.
The disease does not occur in everyone who consumes infected meat. "Despite the fact that millions of cows were infected and consumed [in the UK], there were only 177 human cases," Dr. Ermias Belay, an associate director for medical epidemiology at the CDC, told Al Jazeera. The disease typically occurs in younger people (those under the age of 55) and death follows in about 13 months after initial infection.
According to James Cullor, a professor at the University of California Davis School of Veterinary Medicine, the risk for a mad cow outbreak is low, but if any more deaths do occur on U.S. soil, we are prepared. "We have physicians at the local level, in the farming communities, in big cities, big places like Stanford and UCLA and John Hopkins and physicians all over the United States watching for this disease to show up in humans, and it's just not there," Cullor told Modern Farmer.
This newest U.S. mad cow death comes only months after the U.S. Departement of Agriculture announced it was lifting certain meat trade embargoes on countries previously known to have the disease. This would potentially reopen beef imports to he U.S. from the European Union, something that has not occurred since 1998, Food Safety News reported.
Published by Medicaldaily.com