Maggots Found in Atlanta Airport Sandwich: "The Parmesan Began To Move," Said Traveler Joel Woloshuk [VIDEO]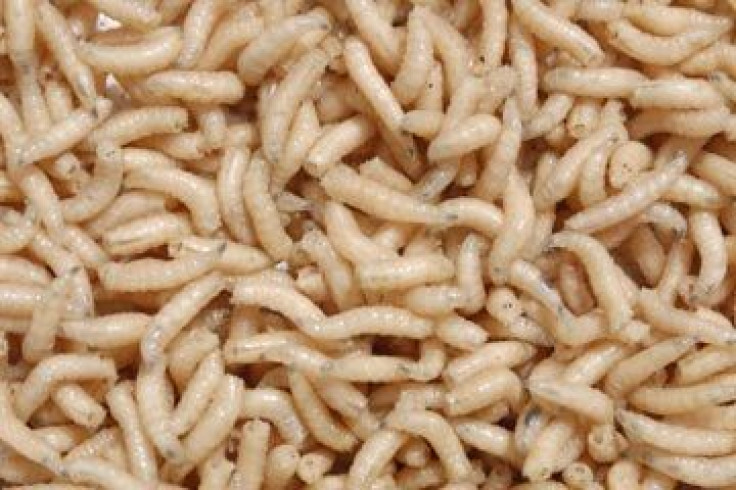 Joel Woloshuk thought he got a little extra parmesan cheese on his sandwich that he purchased at Hartsfield-Jackson International Airport in Atlanta, until the cheese started to move. That's when he realized maggots were the secret ingredient on his focaccia sandwich.
Woloshuk was getting ready for one a business trips from Atlanta to Miami — a journey he takes odten. He was looking for something to eat during his flight, and he stopped into the European-style restaurant Café Intermezzo. After getting his sandwich, he realized the "parmesan began to move." Once he made the startling discovery, he immediately pulled out his phone and started videotaping the repulsive sight of maggots squirming on top of his sandwich.
When Woloshuk tried to contact the restaurant in order to meet with its manager, his requests were ignored. So he informed WSBTV Channel 2 News Atlanta of his situation and even brought along the maggot-filled sandwich that he kept as evidence.
"This is not wilted tomato; this isn't a moldy piece of bread. These are maggots," Woloshuk told WSBTV.
Café Intermezzo's president told a WSBTV reporter that the company truly regretted this isolated incident; however, this problem "could not have been generated on our premises." He said the blame was on the hands of their former bread supplier.
"All products from the vendor were removed. Not a single crumb or slice of bread from the vendor remains in the facility," read a statement issued by the restaurant.
The Department of Aviation has already visited the bakery that was supplying the restaurant and said it will begin visiting every food supplier in the Atlanta metro area. It will also begin supplying airport restaurant managers with ultra violet inspection lights that can effectively inspect food deliveries.
Published by Medicaldaily.com